Update: Chennai Super Kings confirm fans will be allowed to use mobile phones at the MA Chidambaram Stadium during their home game against Kolkata Knight Riders on Tuesday, April 10.
The Tamil Nadu Cricket Association (TNCA), fearing protests over Cauvery issue, has made unprecedented security arrangements for CSK's first home match of Indian Premier League (IPL) 2018 against Kolkata Knight Riders (KKR) on Tuesday, April 10.
Fans wearing black will be denied entry to the stadium. Supporters have also been told not the dishonor the Indian national flag, according to the IANS.
Around 2,000 police personnel will be deployed at the Chepauk stadium which is hosting its first CSK home match in two years.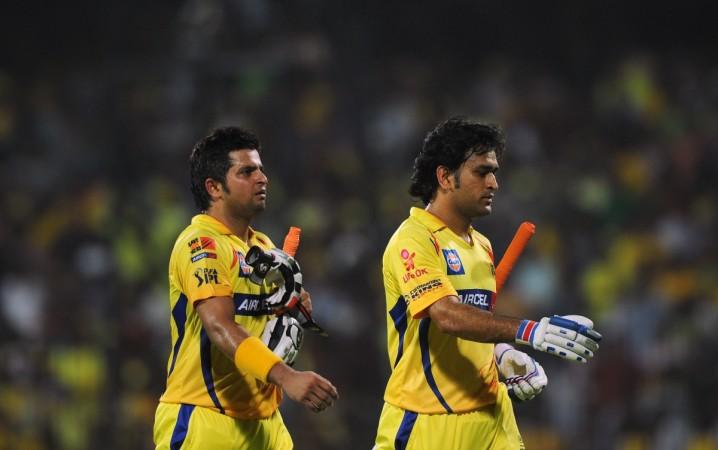 A complete list of items banned at MA Chidambaram Stadium for the IPL 2018 match between KKR and CSK.
All electronic devices, including video and digital cameras remote control car-key, computers, tape-recorders, digital diaries, pagers, and radios are banned.
No food or drink will be allowed from outside into the stadium.
Any other audio visual recording equipment for recording communication match details, statistics and images will be barred from being taken inside the stadium.
Binoculars. Yes, you read that right!
Thermos flasks, water bottles, edibles, water bottles, and jugs.
Cigarettes, beedies, matchsticks, lighters, razors, scissors, mirrors and glass, knives and batteries.
Musical instruments, crackers, inflammable materials, firearms, and ammunition.
The move from TNCA comes as members of various sections of the Tamil society, including actors, politicians, political commentators, and farmers, are protesting against hosting IPL matches in Chennai amid the tense situation prevailing in Tamil Nadu over Cauvery river-sharing.
Celebrated film star, Rajinikanth, urged Dhoni and his teammates Sunday, April 8 to echo the sentiments of the Tamils by wearing black armbands during their match against KKR.
Notably, the ruling All India Anna Dravida Munnetra Kazhagam observed a day-long fast last week, demanding the CMB be set up. The opposition parties in the state, led by Dravida Munnetra Kazhagam, had called for a statewide bandh after protests against the Center intensified in Tamil Nadu.
Notably, the Center failed to institute the CMB despite Supreme Court's February 16 order that had directed it to do so within three week's time.
It has reportedly sought three month's time to implement the order, citing upcoming assembly election in Karnataka, which has been at loggerheads with Tamil Nadu over the decades-old Cauvery river water sharing dispute.