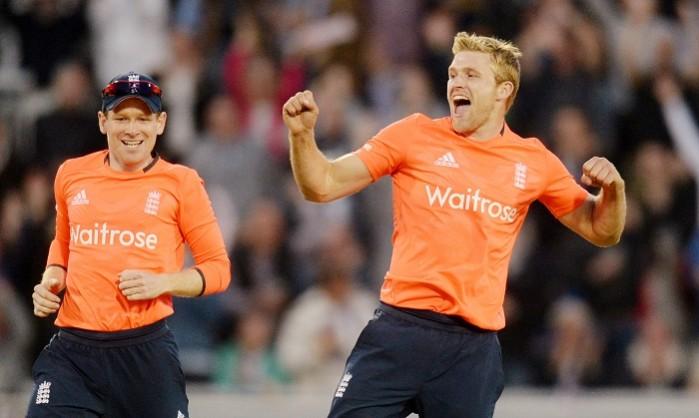 Yorkshire director of cricket Martyn Moxon has expressed unhappiness after all-rounder David Willey was signed by Indian Premier League (IPL) side Chennai Super Kings just days before the start of the county season.
Willey, 28, agreed a £225,000 ($318,000) deal at Chennai to replace Kedhar Jadhav, who has been ruled out of the tournament due to a hamstring injury.
The England all-rounder is the second Yorkshire player to opt for the IPL over playing county cricket on late notice after Liam Plunkett joined Delhi Daredevils as a replacement for Kagiso Rabada over the weekend.
Moxon said Yorkshire had been put into an "impossible situation" due to the late call-ups from IPL franchises.
"At the moment we are potentially looking at a situation where, if we deny a player an opportunity, we will be left with someone who is not completely focused on playing for Yorkshire," he said. "This would be counter-productive.
"There are now 12 English players in this year's IPL, so the issue goes further than just here at Headingley."
Moxon said he would bring up the issue of the clash in scheduling between the county season and the IPL when he chairs a meeting of representatives from first-class counties at Edgbaston on April 10.
Among the things that will be discussed is a cut-off date for IPL signings so the preparation of county sides is not affected.
"I will be chairing a meeting with other directors of cricket tomorrow at Edgbaston to discuss the future of the game," the Yorkshire director of cricket said.
"With the number of domestic T20 contracts available worldwide, it is important that we future-proof the County Championship.
"I will be calling for the introduction of a cut-off date, after which players will not be allowed to go to the IPL. Hopefully this can gain national approval and be supported by the ECB."
The 2018 season of the IPL got underway on April 7, with the Twenty20 tournament running until May 27.