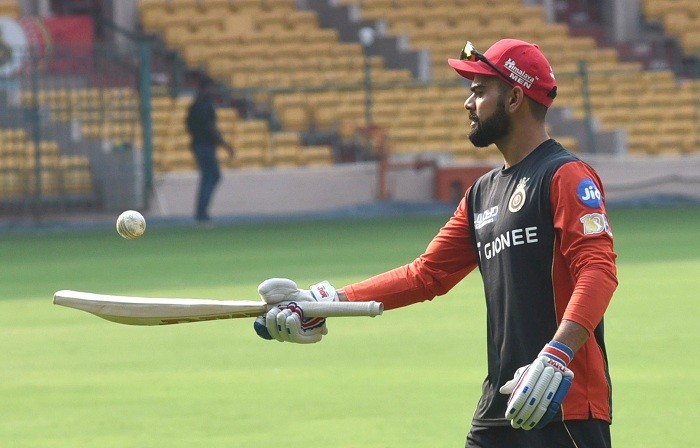 The Royal Challengers Bangalore have not been able to deliver the goods in IPL 2017, winning only one out of their first three matches. Skipper Virat Kohli has missed all their matches so far due to a shoulder injury, but the RCB batsman could feature in their next match against Mumbai Indians on Friday (April 14).
Not only did Kohli miss the first three IPL 2017 matches, but the India skipper also did not feature in the fourth Test against Australia ahead of the cash-rich event. Kohli had suffered a shoulder injury while fielding in the third Test.
The right-hander hinted about his IPL 2017 comeback with an Instagram post, with the caption reading, 'Can't wait to get back onto the field. Almost there now. 14th April'.
He has posted a video, where he is seen lifting weights, suggesting that his shoulder has improved, and is in line for RCB's next match.
This comes as a huge relief for RCB fans, who have been a disappointed lot. Besides the results, the team has also been dealing with major injury concerns. KL Rahul was ruled out even before the start of the tournament, while AB De Villiers missed the first two matches, and Kohli's comeback was also unknown.
There are plenty of reasons to rejoice for RCB supporters now as they were treated to ABD special on Monday, though his 46-ball 89 went in vain against Kings XI Punjab. The South African will also be eager to see Kohli back in the RCB playing XI, as it will not only strengthen their batting, but his presence will lift the entire squad.
Kohli was the best player in IPL 2016, scoring 973 runs with four centuries against his name. The Royal Challengers Bangalore skipper will be keen to score some big runs for the team this season, and help them win some matches for a start, and later go on all the way in IPL 2017 too.