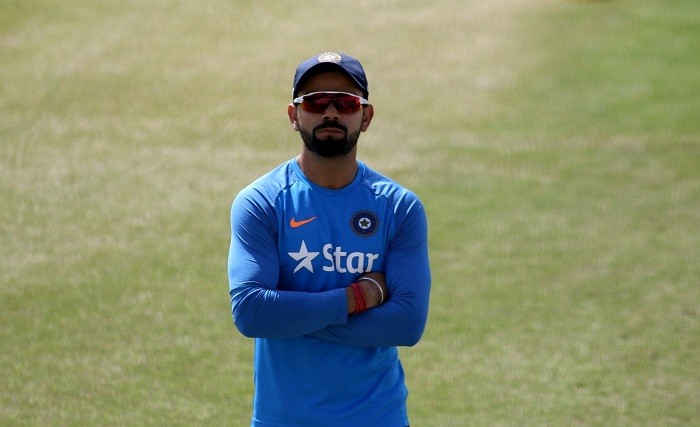 The Board of Control for Cricket in India (BCCI) is the richest cricket body in the world, and they also doubled the salaries of the contracted players in March. However, the move has not gone well with the India players, including Virat Kohli, who also met the Committee of Administrators before the first match of the IPL 2017 on Wednesday to discuss the need for better salaries.
Kohli wants the players to be paid handsomely, and is said to have been pitching for an annual payment of Rs 5 crore to Grade A players. As per the new structure, Grade A players are set to receive Rs 2 crore. The India skipper wants the salaries of all the players in Grade A, B and C to be hiked.
One of the main reasons behind Kohli's unhappiness with the current structure could be the fact that players from other cricket nations get huge sums as compared to the Indian players. And considering BCCI makes huge revenues, Kohli's push seems to draw favour from many quarters.
Though it's not known whether the demand for Rs 5 crore remuneration will be met, the CoA has asked Kohli to make a presentation on the matter. The CoA met Kohli and some other players to clearly understand the matter.
"The committee wanted to know from the players what their demands are. It is ultimately the players who bring the board the money and one needs to address their concerns. Some of their demands seemed reasonable. The CoA didn't promise the players anything regarding 5 crore, but it will definitely explore the option," the New Indian Express quoted a BCCI source as saying.
"The understanding is that the entire financial structure for the players has to be changed so that it not only benefits the senior team, but also domestic players. The CoA has asked Kohli to make a presentation and in the coming weeks, there could be a good news."
Not just the India cricketers, but former team director Ravi Shastri has also called the new pay structure of Rs 2 crore as peanuts for Grade A players.
This is not the first time that such kind of hike has made headlines, as Team India's support staff was also said to have rejected the raise offered to them earlier.