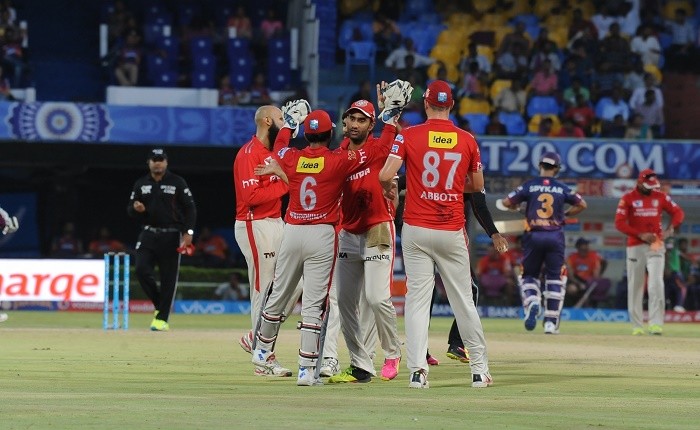 The Indian Premier League has witnessed teams having a large number of foreign players and support staff for many teams are international as well. But, the Kings XI Punjab seems to be taking Narendra Modi's Make in India seriously, and are looking to go for all-India support staff.
The IPL franchise are in the lookout of a quality coach, after the former India opener Sanjay Bangar decided to quit as Kings XI Punjab coach and the franchise are now looking for his replacement. Virender Sehwag was said to be the favourite to take up the high-profile job, but Mumbai Mirror report suggests that he will remain as the mentor of the franchise.
Besides that, Kings XI Punjab are also looking to fill other positions of the supports staff, and the franchise are keen to appoint Indians as their support staff as well.
"We're looking for an Indian coach. The support staff will be all Indians," Mumbai Mirror quoted key member of Kings XI as saying.
The Kings XI are expected to be busy in roping in a perfect replacement for Bangar. They are set to go in for an Indian, but their objective will be to rope in a coach, who can help Kings XI find success in the IPL. It is likely that they will appoint a coach with good domestic experience.
Though the primary objective of Kings XI Punjab will be to look for the best coach, they might also be looking for team physio Patrick Farharat's replacement as he resigned from his post too.
It will be interesting to see if other teams in the IPL will also be trying to go the same way and have an all-India support staff.