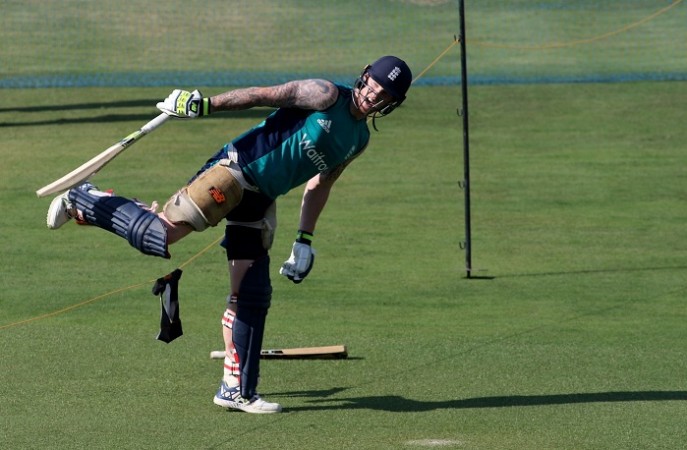 Two England players, Ben Stokes and Tymal Mills, ruled the roost in the IPL 2017 auction in Bengaluru as they were bought by Rising Pune Supergiants and Royal Challengers Bangalore for Rs 14.5 crores and Rs 12 crore, respectively. Stokes has had an incredible few days. The English all-rounder was recently appointed as vice-captain of the England Test team, and this mammoth IPL contract has made him richer.
Was RPS right in spending such money on one player?
Even before the IPL auction began, it was understood that Stokes, who woke up early to follow the auction, was the most-sought-after player for his all-round skills. Out of the eight teams, RPS, Mumbai Indians, RCB, Delhi Daredevils and Sunrisers Hyderabad showed their interest in the player, but Sanjeev Goenka's team snatched him for an astronomical amount, which has made Stokes the highest-paid foreign player in any IPL auction.
Stokes, now joins the likes of former skipper MS Dhoni, Steve Smith, who is the new captain, Faf du Plessis, Ajinkya Rahane, Mitchell Marsh, R Ashwin and Adam Zampa among others. After their poor debut performance in IPL 2016, Rising Pune Supergiants will be keen to make an impression in the 10th edition of IPL. They will rely heavily on Stokes, who has it in him to help the team achieve greater success.
The English all-rounder took part in a Facebook Live session and answered questions, which was thrown at him by fans, and Stokes is excited to be part of a squad, which includes stars like Dhoni and Smith.
"I am looking forward to play with MS Dhoni and also Steve Smith. Dhoni is obviously one of the biggest players in the world, and Smith is one of the best players in the world. So, it will be great to share the dressing room with both the players for RPS," Stokes said.
However, it remains to be seen how many games the England player will miss as it is clear that cricketers from their national team are not available for the entire length of the competition. They are expected to leave the IPL in two different batches, but Stokes is quite confident that he will be available for a majority of the matches.
"I think I will only miss the last group game. I will play most of the IPL," Stokes said.