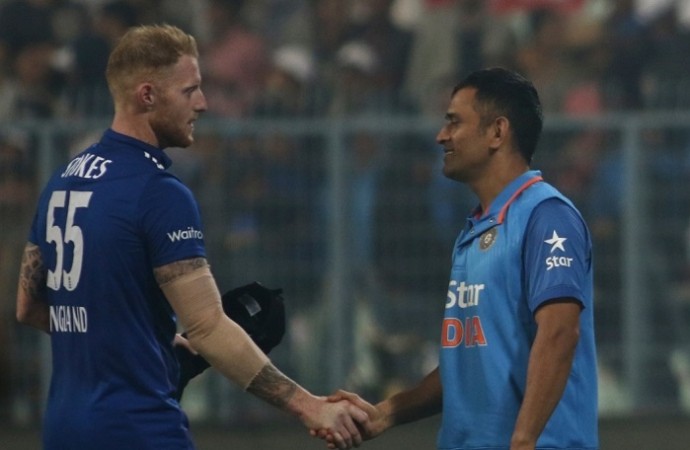 The first thought that popped up when RPS spent a ridiculous Rs 14.5 crore on Ben Stokes was (apart from that always-poignant "what on earth" of course) "if it makes sense?"
After all, RPS had quite a few holes to fill coming into this auction – they needed an Indian fast bowler or two, a spinner as well and even a couple of Indian batsmen – so to spend Rs 14.5 crore of the Rs 17.5 crore they had on one player, was something to raise a few eyebrows over.
Stephen Fleming, speaking to Sony Six during the break right after Stokes was bought by his side, after RPS beat of competition from RCB, Mumbai Indians, Delhi Daredevils and SRH, said the plan was to bolster the all-rounder options.
Despite having Mitchell Marsh, RPS were keen to get another potential match-winning all-rounder in the team and they decided to put all their eggs in one basket in getting Stokes.
Yes, Stokes is a match-winner, and yes, he is a player capable of turning a team's fortunes around. RPS, after finishing second bottom in the IPL points table in 2016, are going gung-ho in the 2017 edition and have banked on Stokes to take them to the playoffs and beyond.
In the limited-overs series against India, Stokes, while showing glimpses of his obvious talent, wasn't overly-impressive. And considering Stokes will be playing in the IPL for the first time, spending such a huge amount on one player is fraught with risk.
It also leaves RPS with very few options to further bolster their squad.
"We just wanted to go all out this season and we feel Stokes can be the difference," said Fleming. "Sometimes having too many players in the squad can be a problem, so it could be better to work with a few."
RPS have Steve Smith, Faf Du Plessis, Mitchell Marsh, Adam Zampa, Usman Khawaja and Dan Christian to go along with Stokes as their overseas players.
So, Khawaja is likely to sit out most of the matches and if RPS go with both all-rounders, as Fleming hinted, then Adam Zampa is the one expected to wait in the wings, with Christian acting as the backup all-rounder. Faf Du Plessis is needed to open the batting with Ajinkya Rahane – or Mayank Agarwal – and the hope will be that, with Dhoni expected to come in at the top of the order, Marsh and Stokes can act as perfect finishers.
That is not a bad thing to bank on at all, but the problems will come in the Indian contingent. There is no really strong Indian fast bowler, while R Ashwin is the only real Indian spinner in the squad.
However, when you look at that RPS top eight – Rahane, Du Plessis, Agarwal, Smith, Dhoni, Stokes, Marsh and Ashwin – that is a pretty good batting order. The hope will be the bowling issues will be overcome by that strong, scary-looking batting order.