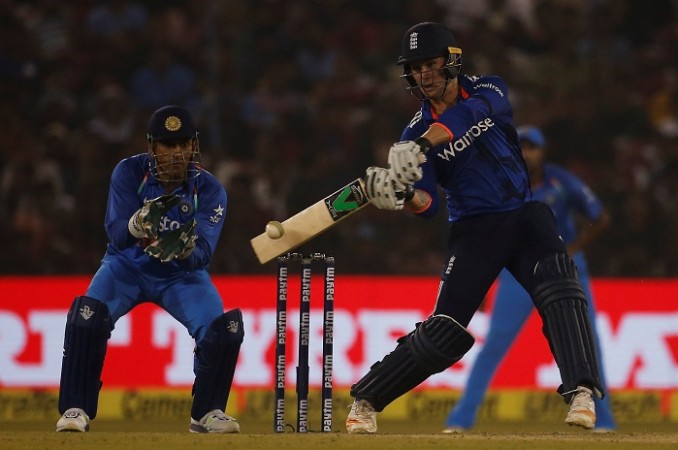 England players and the IPL have not always been a match made in heaven. With the ECB showing their reluctance to release their marquee players and the English season starting right around the time the business end of the IPL campaign hits, England players have found it difficult to make their mark in the biggest franchise-based cricket tournament in the world.
Full player list for 2017 auction
In the last couple of seasons, there have been signs of the ECB getting off of that high horse and admitting the IPL, whether they like it or not, is one of the most important tournaments in the world right now.
Andrew Strauss has had a big part to play in it and as a result, the likes of Jos Buttler, Eoin Morgan and Sam Billings have been able to showcase their talents in the IPL.
For the IPL 2017 auction, there will be plenty of England players up for grabs; indeed, quite a few of them could end up going for headline-grabbing money.
Here is a look at all the England players that will come up during the IPL 2017 auction and how well they might do.
Eoin Morgan (base price Rs 2 crore):
Morgan was released by the Sunrisers Hyderabad after last season and while he did not play a major role in their title-winning campaign, there should be a few bidders.
Putting yourself in the top bracket is always a dangerous thing. A lot of the franchises might think Rs 2 crore is just too high a price to pay for Morgan, who can be a bit hit and miss, and it won't be a complete surprise if he goes unsold, at least in the first round of bidding.
What does work for Morgan, though, is that he showed great form in the recent limited-overs series against India and a team like RPS could really use a strong middle-order overseas batsman.
Ben Stokes (base price Rs 2 crore (Rs 20,000,000)):
One of the marquee names in the player auction. Almost all the eight teams have shown an interest in bidding for Stokes and even if he might not be available for the entire duration of the tournament, an all-rounder like him is such valuable stock, that there will be bids, and plenty of them. The likes of RCB, RPS, KKR and Gujarat Lions could go all out for him, so when Stokes' name does come up, expect some excitement.
Alex Hales (base price Rs 1 crore):
One of the most dangerous opening batsmen in T20 cricket. Has not been in the best of forms lately and the fact that he had to leave the limited-overs series against India through injury did not help his cause. The overseas player opening slot is filled by most teams, so don't be surprised if he goes unsold. Could be a really good buy, though, if someone takes a punt and ends up buying him for the base amount.
Jason Roy (base price Rs 1 crore):
A better bet than Hales, Roy has the capability to annihilate any attack. His problem lies in the fact that he rarely converts his starts. But with the power most teams have in the middle order, a strong start will be more than enough for most franchises. Roy could go for big money in this auction.
Chris Woakes (base price Rs 2 crore):
Might be a little on the higher side as far as the base price is concerned and that could end up working against him. Quality bowler, though, and can contribute with the bat as well. MS Dhoni would have been impressed with what he saw of Woakes during the India vs England limited-overs series and RPS could really use a dependable bowler.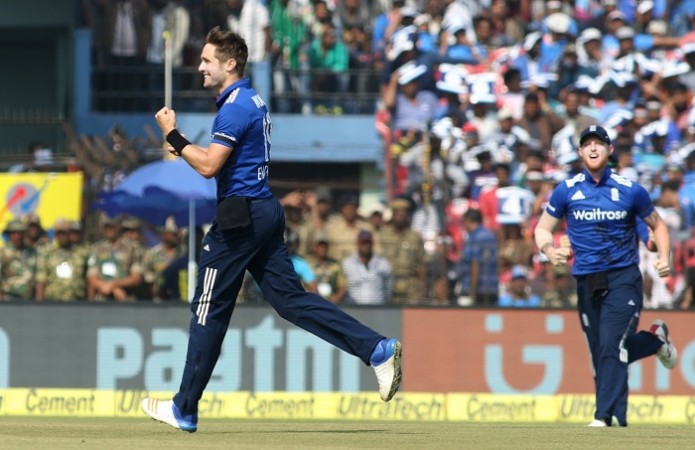 Jonny Bairstow (base price Rs 1.5 crore):
Could end up being one of the biggest buys or could end up going unsold. It really is difficult to predict what the franchises will prioritise. Most of the wicketkeeping slots have already been filled, so will they see Bairstow, who cannot get into England's T20 playing XI, as a luxury or will they see his obvious match-winning talent and take a shot?
Chris Jordan (base price Rs 5,000,000):
Is in the all-rounders bracket, but is more a bowler who can bat a bit. Jordan's speciality is death overs bowling and that is a skill a lot of teams can use. Did not have the greatest of times for RCB last season, but then very few bowlers will do well at the Chinnaswamy. At Rs 50 lakhs, Jordan is definitely a risk worth taking, especially for Dhoni's team the Rising Pune Supergiants, who have absolutely no depth in fast bowling. Kings XI Punjab, who have the most cash to burn in this IPL 2017 auction, could also raise those paddles.
Tymal Mills (base price Rs 5,000,000):
Mills was quite impressive in the T20 series against India. A bowler who can bowl at over 140ks consistently and then back that up with variations is a precious resource to have. Mills has a really good slower ball and can take wickets up front and at the death. Again, expect the likes of RPS, KXIP and RCB to have a go at him.
Yasir Arafat (base price Rs 5,000,000):
The former Pakistan fast bowler, who can use the bat to decent effect as well, has put his name across as an Englishman. Considering the issues that India and Pakistan have politically at the moment, will any team want to take a risk on a former Pakistan international? Don't be surprised at all if Arafat, who does have a good T20 record, goes unsold.