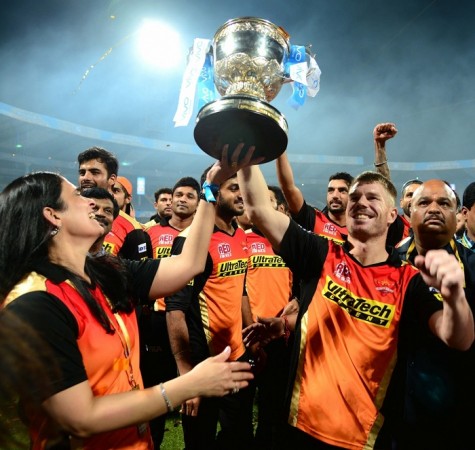 The 10th edition of the IPL is going to be special for many reasons, and one of them being the presence of players from Afghanistan – Mohammad Nabi and Rashid Khan -- as the duo is set to play in the competition for the first time. Though both of them are going to be keen to impress in the IPL, Rashid has been highly talked about, and the leg-spinner could be a trump card for Sunrisers Hyderabad.
Rashid might be in a state of awe when he shares the dressing room with cricketers, who he witnessed on TV while growing up. It will be a dream come true, but the leggie wants to make good use of it, by learning the tricks of the trade from players such as David Warner, Kane Williamson, Yuvraj Singh and support staff including Muralitharan.
This is the beauty of IPL, where youngsters can hope of gaining new things from their IPL spell, and use those tips and suggestions given by the stalwarts to improve upon their game.
"It's a great feeling to be with champions of last year's IPL. Apart from great coaches like VVS Laxman, Tom Moody and Muralitharan, we have some wonderful players like Yuvraj Singh, Dhawan, David Warner and Kane Williamson. It is a great opportunity to learn from their experience," Cricbuzz quoted Rashid as saying.
Rashid, after gaining an IPL 2017 contract, should look forward to playing an important role with the ball. The leg-spinner has done well for his national team of late, which led to his inclusion in the SRH team, but the challenges are going to be huge when he comes up against the best of the best in world cricket.
However, Rashid does not want to feel the IPL pressure but take it as an opportunity. Rashid seems to be confident ahead of IPL 2017 and just wants to enjoy his stint in the middle.
"After I got selected in IPL, I started working hard. In such a big league, I have to work harder to prove myself. There is no pressure. I just want to enjoy it. T20s are about enjoyment. The more you enjoy, the better you will perform," Rashid said.