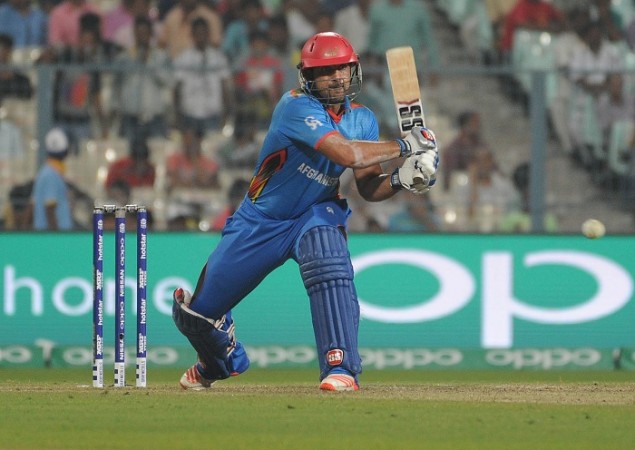 Afghanistan are taking rapid strides in international cricket, and some individual players like Mohammad Shahzad, Mohammad Nabi and Rashid Khan are earning a good name for their skills. As a result, five Afghan players were also included in the IPL 2017 auction for the first time, and two of them – Nabi and Khan – received an IPL contract with Sunrisers Hyderabad.
Also read: Complete squads for all eight teams
It was a landmark for Afghanistan cricket. But such acquisition does not come as a major surprise, since the duo has been performing consistently in world cricket. Even in the recently-concluded three-match T20 series against Ireland, Khan was impressive with the ball while Nabi also showed his hitting ability with the bat in the third match to win 3-0.
Nabi scored 124 runs in the series, but it was his 31-ball 89 that grabbed attention. The right-hander was at his menacing best, hitting all around the park with utmost ease, and his innings comprised six fours and nine sixes.
Sunrisers Hyderabad may be pleased with what they have seen in the series, as Nabi has it in him to score quick runs and also take wickets with his off-breaks. More than Nabi, it is the performance of Khan, which will interest the Sunrisers Hyderabad more as they lack a quality spinner in their squad for IPL 2017.
They have a decent spinner in the form of Bipul Sharma, but not someone who can run through the opposition and trouble them. Khan can come in handy at this juncture for SRH as was witnessed in the recent series against Ireland, where he took nine wickets, including five wickets for three runs in the second T20. No wonder then that the franchise did not mind shelling big money (Rs 4 crore in the auction) on the player.
The leg-spinner could play an integral part for SRH in IPL 2017 with his bowling, but it remains to be seen if Nabi will feature in their playing XI as they have some solid middle order players. However, the right-hander's presence in the team will give SRH the option in case of an injury to some key foreign players.