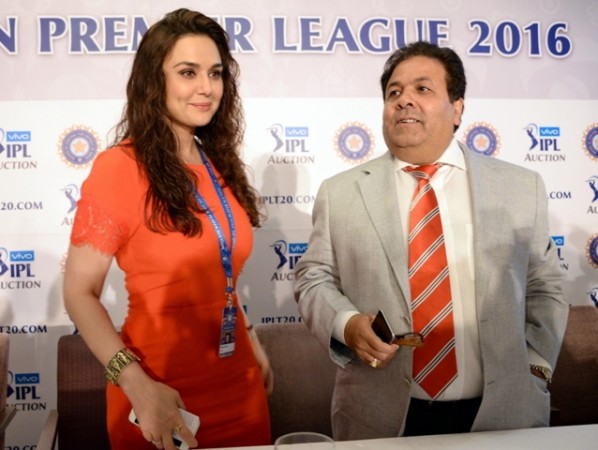 IPL (Indian Premier League) Chairman Rajiv Shukla has categorically stated that the Lodha Committee recommendations will not affect the schedule of the cash-rich Indian cricket tournament.
While the story on Saturday belonged to the big guns of cricket going under the hammer in the IPL 2016 Player Auction in Bengaluru, and Delhi Daredevils-bound Pawan Negi becoming the costliest Indian player this year, there were also concerns over the scheduling of the tournament, which begins just days after the completion of the ICC World T20 2016.
The Lodha Panel, headed by Justice RM Lodha, had submitted its report earlier this year stating that out of many recommendations, "the BCCI should ensure that at least 15 days gap should be provided between the IPL season and the national calendar".
Will the BCCI finally give in and change the schedule of IPL 2016 if the Men in Blue reach the final of ICC T20 World Cup? That remained the big question. But Shukla came out on Saturday to address that concern and said that the IPL schedule won't see any change.
"IPL scheduling has nothing to do with Lodha recommendations. We are going ahead with our schedule and everything," Shukla was quoted by the Press Trust of India.
"I am sure that when we prepare the schedule for the season, there are several factors that are taken into account and the best possible window that is available to BCCI for the IPL is concerned," IPL's chief operating officer Ratnakar Shetty, added. "I am sure we will be able to put across our views to the committee."
The Lodha Committeehas earlier made the statement keeping in mind the health of the cricketers, and they wanted to ensure that the cramped schedule of tournaments does not take "a substantial toll on a professional cricketer's body and longevity". The ICC World T20 2016 begins on 14 March and runs until 2 April. It also signifies that if India are in the final, the schedule of IPL 2016, which starts 9 April, may see a complete change.
The BCCI received an order from the Supreme Court also on Thursday to abide by the Lodha panel recommendations in full and respond to the panel's report in the next SC hearing on 3 March.