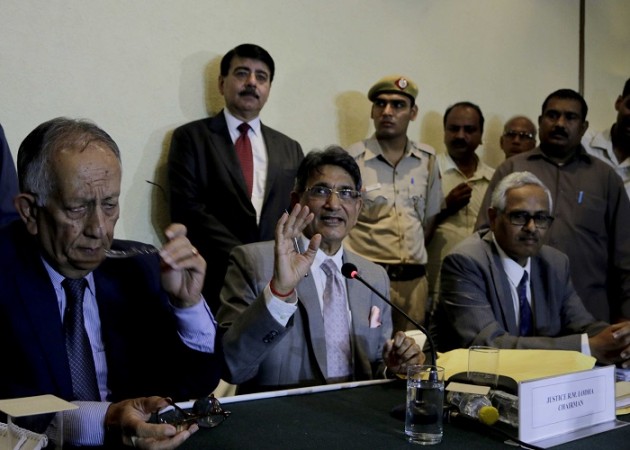 The Supreme Court has asked the BCCI (Board of Control for Cricket in India) to adhere to the Lodha Committee's recommendations and respond to the panel's report by 3 March, this year.
The present Chief Justice of India, TS Thakur, mentioned on Thursday that the SC are willing to accept all the recommendations laid out by the Justice Lodha committee, and would only lend their ears to the BCCI if there was a loophole in the report.
"We will give a very simple and straight solution. We will simply accept all recommendations of Justice Lodha," Thakur was quoted by the ANI. "Will hear BCCI only if there is some inherent anomaly in report."
The Lodha Panel, headed by Justice RM Lodha, had submitted their recommendations on revamping the functioning of the BCCI and the IPL to the Supreme Court last month.
Out of many recommendations, the panel stated that there should be separate governing bodies for the IPL and the BCCI. Also, the panel mentioned that cricket betting in India should be legalised. The Lodha report also mentioned that "the BCCI should ensure that at least 15 days gap should be provided between the IPL season and the national calendar".
The statement was made keeping in mind the health of the cricketers, and they want to ensure that the cramped schedule of tournaments do not take "a substantial toll on a professional cricketer's body and longevity". The ICC World T20 2016 begins on 14 March and runs until 2 April. It also signifies that if India are in the final, the schedule of IPL 2016, which starts 9 April, may see a complete change.
"BCCI should understand that this is not a second innings, it's all over." the SC judges were quoted by NDTV on Thursday.
"Decks must be cleared for a complete reform. The best course is to fall in line and BCCI must take a very realistic view of the matter. We find no reason to disagree with the recommendations of the committee," the judges added.
The BCCI only replied saying that "The writing is clear on the wall." While the BCCI's legal body is now set to meet on 7 February, the court hearing will take place on 3 March.