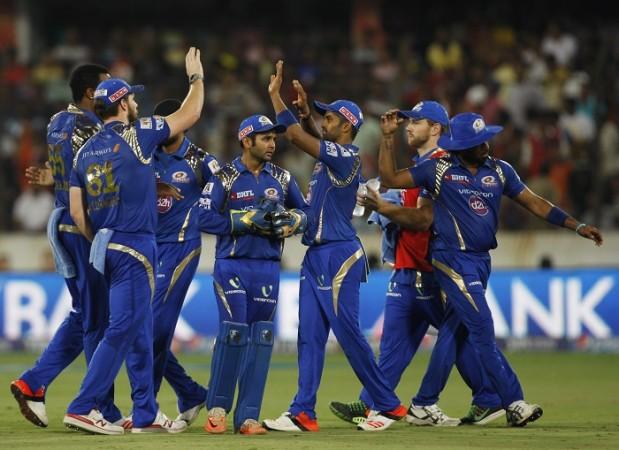 The Bombay High Court has asked the BCCI Wednesday to shift the IPL 2016 matches out of Maharashtra after April 30. The decision came during a court hearing on the day, reported ANI.
The fate of the Indian Premier League matches in Maharashtra came under heavy doubt right from the start of the competition as the Bombay High Court acted according to a PIL filed and asked the BCCI not to host the matches in the face of the drought crisis in Maharashtra.
Three Maharashtra-based stadiums -- Wankhede in Mumbai, Vidarbha Cricket Association in Nagpur and Maharashtra Cricket Association in Pune -- have as many as 19 games remaining to host this season. 13 matches out of them are scheduled after April.
The decision comes from the judicial body even after BCCI secretary Anurag Thakur mentioned that they would be using only recycled sewage water to maintain the cricket pitches during the IPL matches, and not resort to potable water.
Both the Pune and the Mumbai franchisee of the IPL also committed that they will be providing Rs 5 crore to the Maharashtra Chief Minister's drought-relief fund.
"Cricket is so popular in our country that people want to create controversy over it. I want to ask how many swimming pools in 5-star hotels are being shut down because of drought. We are not using potable water and we ready to help farmers too. 0.33 % water is being used," said Thakur to Cricket Next.
A Rising Pune Supergiants official mentioned Wednesday that they would lose massive amount of home support if the matches are shifted out.
"If the matches are moved out there will be no support of home crowd," said the Pune franchisee counsel. "The franchise will ensure that it sends the same quantity of water to drought-affected areas. There are seven matches scheduled in Pune and if the matches are organised at the stadium it will bring about the support of home crowd and enhance brand value of the team and the tournament."
As per reports, the BCCI had shortlisted Ranchi, Kanpur and Indore as alternate venues if the matches do get shifted.
More to follow