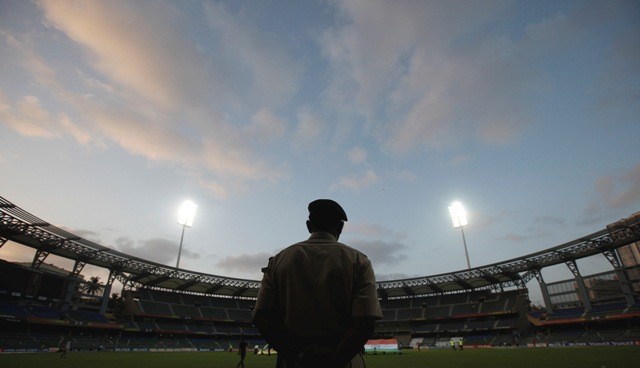 Update: The first IPL 2016 match between Mumbai Indians and Rising Pune Supergiants will take place as scheduled at Wankhede Saturday. The announcement came from the Bombay High Court Thursday.
The judicial body however announced that a hearing on the matter will take place again on April 12.
Original story: The Bombay High Court has strictly asked the BCCI to shift the IPL 2016 matches out of Maharashtra, in an effort to curb the ongoing water shortage in the state. The Western part of India is facing a drought situation at the moment, as water levels in dams and lakes in the region are worryingly going down, thus bringing up a plethora of water problems.
A PIL (Public Interest Litigation) was filed by the judicial body Tuesday against the use of water for maintaining the cricket pitches ahead of IPL 2016. The Bombay High Court has also asked IPL Chairman Rajiv Shukla to pay tax on water usage during and prior to the IPL or shift the matches elsewhere.
"How can you waste water like this? Are people more important or IPL? How can you be so careless," the Bombay High Court was quoted as saying by NDTV Wednesday. "Only if water supply to BCCI is cut will you understand."
Mumbai Indians clash with Rising Pune Supergiants in a thrilling IPL Maharashtra derby at Wankhede Stadium April 9. Asked if the BCCI could take a late call in shifting the matches out of the West Indian state in the face of the growing pressure, Shukla strictly ruled out the possibility.
However, he also claimed to provide support in the best way possible to the Maharashtra farmers. "As far as the question of drought, water is concerned, we are with the farmers of Maharashtra, we are ready to help in all possible ways," Shukla said.
The Mumbai Cricket Association (MCA) also told the high court Tuesday that tickets for IPL 2016 matches in the Maharashtra-based stadiums -- Wankhede in Mumbai, Vibarbha Cricket Association in Nagpur and the Maharashtra Cricket Association in Pune -- have been already sold.