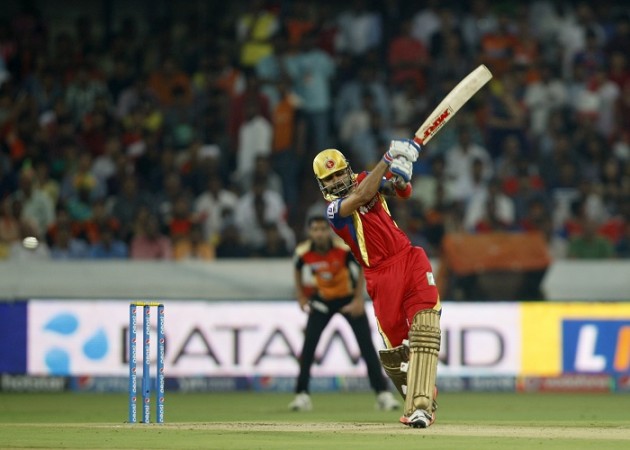 The fans, lights, fireworks, loud cheers, chants, team anthems, the fierce battles -- all of these are going to reach a whole new level in another two day's time when the most popular T20 tournament of the world, IPL, starts. All you fans should now get hold of the tickets, which is now on sale online as well as at the box office near the venues.
Many of you must have waited for the tickets to go live online. The time has come as all of you can buy tickets to watch your favourite IPL team play at your preferred venue across the country.
The opening night of the IPL will be held at the NSCI in Mumbai, Friday. Click here to know about how to buy tickets for the event.
The opening match of the tournament will be played between defending champion Mumbai Indians and the new entrant Rising Pune Supergiants at the Wankhede Stadium.
The tickets of the six franchises -- Mumbai Indians (MI), Gujarat Lions (GL), Kings XI Punjab (KXIP), Rising Pune Supergiants (RPS), Delhi Daredevils (DD) and Sunrisers Hyderabad (SRH) -- are available on bookmyshow. The tickets for these two franchises -- Kolkata Knight Riders (KKR) and Royal Challengers Bangalore (RCB) -- are available on Ticketgenie. RCB fans can also buy their tickets from Liveinstyle.
The fans of IPL can also book their match tickets via the bookmyshow mobile app.
How to buy tickets online:
1. Log in to bookmyshow.com.
2. Click on the sports tab.
3. Now you will get to see the list of all the group matches of the IPL 2016. Choose your match accordingly and click on "book now."
4. After clicking on "book now," you will end up landing on the stadium layout page, where you will have to select the stands and what kind of tickets you want to buy. Choose your ticket type and then click on checkout.
5. Complete the payment and you are all set to witness the encounter that you opt for.
One can follow the same process while buying the IPL 2016 tickets from Ticketgenie and Liveinstyle as well.
IPL tickets price vary from stadium to stadium. The prices starts from Rs. 500 and it rockets up to Rs. 31,000.
Have you got your tickets for ISL 2015 yet? Book it right now.
Click here for the complete IPL 2016 schedule.
Click here for the complete squads of all the eight teams of IPL 2016.