Some Apple iPhone X users have been reporting that they are experiencing crackling or buzzing sound issue from the device's front-facing earpiece at maximum volumes. The users have been reporting their issues to Reddit.
A user going hy the handle /u/hasanahmad wrote in the Apple subreddit: "I have to report this. You are purposely misleading customers with non defected phones with an audio which crackles on a pixel 2 as well as 8 and X, PC and iPad too. It's the recording itself. Reported for misleading. [sic]"
The crackling sound occurs on affected iPhones with any kind of audio playback, including phone calls, music, videos with sound, alarms and ringtones.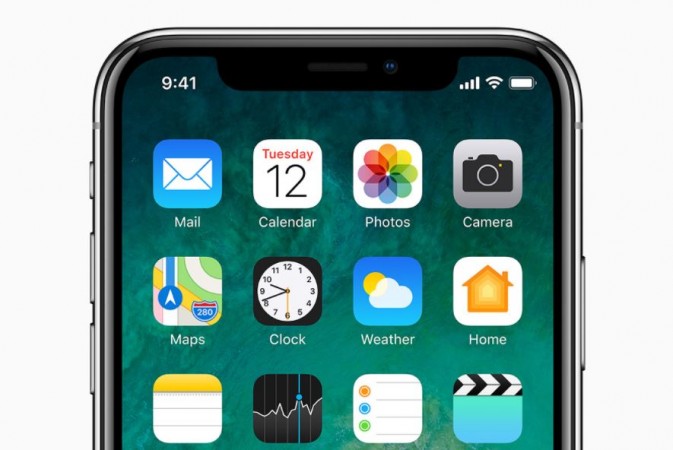 Users have taken to Twitter and Reddit to complain about the sound issue on their devices. One user says the issue is so bad for him that the crackling occurs even around 50 percent volume.
Another reddit user going by the handle /u/tinyman392 said about his iPhone: "Sounds like distortion in the bass to me since it isn't only the earpiece speaker but the bottom one as well. I can also only get the issue when the volume is above 50%. [sic]"
Apple iPhone X comes with a double speaker front-facing earpiece which combines with the speakers at the bottom of the device to deliver stereo sound. So it is not yet clear whether the crackling and buzzing is a hardware fault or a software issue.
Even iPhone 8 and the iPhone 8 plus users had reported similar problems with their devices during calls, and Apple had fixed the issue in iOS 11.0.2. But it's cleared that this is a different issue because the iPhone X came with iOS 11.0.3 preinstalled.
If this is a hardware problem, like the previous green line issue, it's good to know that Apple has been replacing the affected iPhone X units free of cost, according to the users who contacted the Cupertino giant. The company also appears to collect the information and experience so their engineers can dig deeper into the issue.