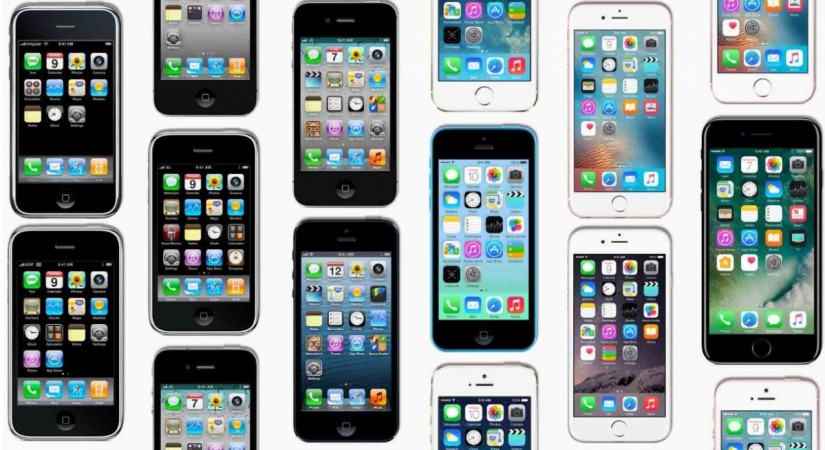 Apple is months away from launching this year's iPhone 8 series, but rumours haven't stopped leaking details about the new flagships. In a new report from TrendForce, Apple is reportedly ditching the 32GB and 128GB storage options, and planning to offer only two models this year.
According to 9to5Mac, the only storage options to be available in this year's iPhone 8 are 64GB and 256GB, which will be backed by 3GB RAM – same as the iPhone 7 Plus. These storage options are said to be offered in the high-end iPhone 8 variant, which is going to be the most expensive iPhone ever.
To counter the high price factor for iPhone 8, Apple is expected to launch iPhone 7s and 7s Plus models with toned down specs. It is possible that the Cupertino-based tech titan might keep the 32GB and 128GB models intact for the 4.7-inch and 5.5-inch iPhone 7s models.
Despite the high price, Apple is confident about its iPhone 8. According to the TrendForce report, at least 40 per cent of the new iPhone series will be the high-end iPhone 8. So what if it is going to cost $1,000 or above, it will be an option for the well-offs who want the top-notch quality and features in their new iPhone.
Besides the storage and RAM configuration, there are a lot of other features that will justify iPhones 8's price tag. For instance, recent reports have revealed that the iPhone 8, also being referred to as iPhone X, will boast path-breaking 3D front-camera with AR capabilities, wireless charging support, a larger 5.8-inch OLED display with curved or bezel-less design, 3-D sensing technologies for facial recognition and no Touch ID button.
Other standard upgrades include an improved battery, iOS 11, new chipset, advanced camera and more. The new iPhones are expected to arrive in September; so there's room for a lot of changes and these rumours might only be based on some early renderings by the company.
Will you be spending top dollar for the iPhone 8 or plan to settle down for one of the iPhone 7s models? Let us know in the comments.