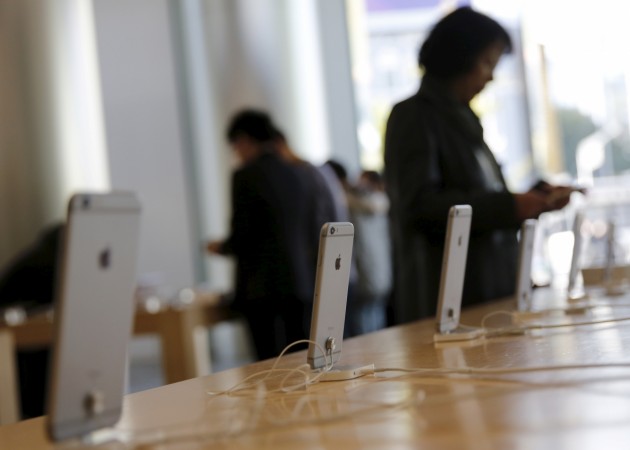 Apple is still months away from launching its newest flagship devices, expected to be called iPhone 7 and iPhone 7 Plus, but there are several rumours about the upcoming iPhone 6s successors that are doing the rounds on social media at present. Several leaks in the past have revealed the possible changes that users will see in the iPhone 7 and some have met with controversy and resistance from fans like the removal of the standard 3.5mm headphone jack.
Apple is reportedly planning to make the iPhone 7 slimmer than the iPhone 6s and it will likely have to ditch the headphone jack to make that possible. Although they are just rumours, Apple's decision to remove the headphone jack created an uproar in the tech world to the extent that fans started an online petition to stop the Cupertino-based tech giant from making the move.
After a recent leak by Apple Insider showed the rear design of the iPhone 7 Plus with dual camera setup and invisible antenna lines, Japanese Apple news blog MacOtakara said the spy shot could be "the real thing." The blog shared more details based on the leaked image that reportedly came from an employee working at Apple's manufacturing partner Catcher Technology.
According to the Apple Insider, MacOtakara claimed that the iPhone 7 would indeed come without the 3.5mm headphone jack and get a new pair of Bluetooth EarPods that would pair and charge through the Lightning port. The site also claimed that the iPhone 7 would be as thick as the iPhone 6s, defying the earlier rumours that suggested the new flagship could have a 6.1mm profile like the iPhone Touch.
In December, MacOtakara had said the decision to remove 3.5mm headphone in the new iPhone 7 was to trim the device's thickness. And if the tech blog is saying the thickness of the iPhone 7 will stay the same as the iPhone 6s, it begs the question why Apple would remove the useful headphone jack, which could help users connect any standard headphones.
There have been several sources confirming that Apple will ditch the headphone jack in its next iPhone, but little is known about how far the rumours are true. On the brighter side, Apple appears to be working on major improvements in terms of hardware and software in the new iPhone 7 series.
Previous leaks align with the recent spy shot of the iPhone 7 Plus, suggesting an advanced camera setup is in the offing. The handset might also comes with wireless charging. Apple will likely retain the same screen sizes as the iPhone 6s series for its future iPhones. In terms of the release date, nothing is confirmed yet. However, Apple has always launched the premium flagship iPhones in September, so we are guessing it will do the same this year.