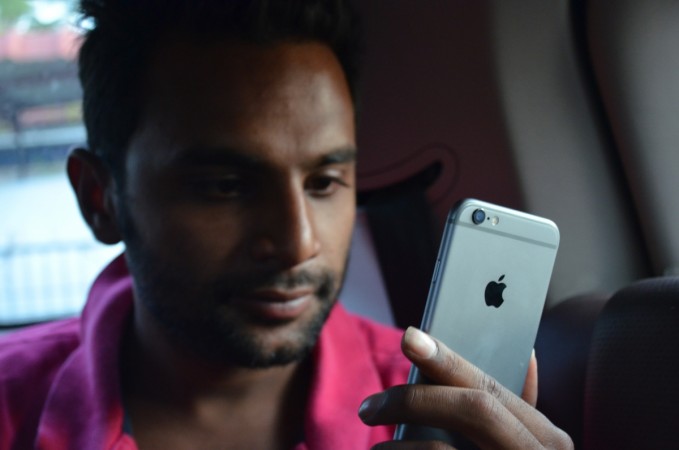 Apple may be secretive about its next iPhone launch, but rumour mills are active about the unannounced iPhone 6S and iPhone 6S Plus.
New details about the iPhone 6S have now emerged online, suggesting the anticipated camera upgrade will not be limited to the primary one.
According to an iOS 9 manifest decoded by a renowned developer Hamza Sood, the next iPhone will feature a significantly improved front-facing camera with 1080p recording and a built-in flash, including "Front60FPSVideo," "FrontSlomo" and "FrontPanorama."
This will be a boon for those who love taking selfies, giving a good reason for them to upgrade when the new iPhone is launched, probably later this September.
Currently, the front camera in the iPhone 6 captures videos at 720p and 30fps and the upgrade means the FaceTime camera will be twice as good. To make things better, the manifest shows inclusion of a front flash, so users will not have to compromise on the quality of the images in low-light conditions, reports Apple Insider.
This will be the first time Apple will integrate a front flash, which would be great, given its biggest competition Samsung is yet to add such a feature to its flagship.
iOS 9 is hinting at future device front cameras having: 1080p resolution, 240fps slow mo, panoramamic capture, flash pic.twitter.com/NkMjdsUZEX

— Hamza Sood (@hamzasood) June 10, 2015
So far, rumours have only focused on the rear-facing iSight camera upgrade, which is said to bring DSLR quality images with its 12-megapixel sensor. Some reports have also suggested that the rear-camera in the iPhone 6S will feature a dual-lens setup and include sensors with Sony's RGBW technology.
According to another report in Taipei Times, Apple is said to use hardened aluminium for its next iPhone to overcome bendgate woes seen in the iPhone 6 Plus. There is no direct reference to this, but one of Apple's largest metal case suppliers Catcher Technologies' CEO Allen Horng hinted at the use of hardened metal for iPhone 6S. This is in line with previous reports that suggested Apple plans to use 7000 Series aluminium metal case for its next iPhone.
Other specs expected in the iPhone 6S and the 6S Plus include improved fingerprint scanner, 2GB RAM, Force Touch displays and Apple A9 processors.
Even without an official announcement from Apple, rumours have strongly narrowed down the possible features of the iPhone 6S. A newly leaked internal document of Vodafone UK revealed that the new iPhones will be launched on 25 September and the pre-orders will begin 18 September.