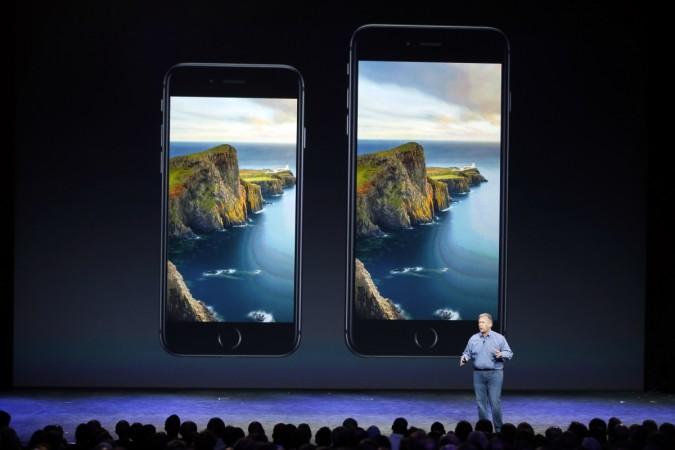 Release date details of the eagerly awaited iPhone 6 successor iPhone 6S (aka iPhone 7) have surfaced online.
UK-based technology blog Mobile News has got hold of the alleged memo of UK Vodafone emailed to the company staff regarding Apple iPhone (2015) post-launch details. It reportedly states that Apple's new iPhone, understood to be iPhone 6S (aka iPhone 7) will go on pre-order on 18 September and get released at stores the following week on 25 September.
Though there is no mention of iPhone 6S Plus (aka iPhone 7 Plus), we believe UK Vodafone's note on the new iPhone includes the phablet version as well. It is very unlikely that the tech giant would just ditch the 5.5-inch model in just one iteration. It did rake in respectable revenue last year along with its more successful 4.7-inch variant.
Apple is yet to respond to the speculations, but if history is taken as any indication, this report is likely to turn true as last year, the Cupertino firm unveiled iPhone 6 on 9 September and released it 10 days later. Even in 2013 too, Apple announced iPhone 5S and its predecessor iPhone 5 in the same month in 2012.
Expected features of Apple iPhone 6S and 6S Plus (aka iPhone 7 & 7 Plus):
As per reports, 2015 edition Apple iPhones (both 4.7-inch iPhone 6S and 5.5-inch iPhone 6S Plus) will house 64-bit class new generation Apple A9 SoC (System on Chip) backed by 2GB RAM, 32GB/64GB/128GB inbuilt memory, force-touch technology we see in the Apple Watch. It is also expected to come equipped with an improved 12mp camera on the rear side. Other features are yet to be ascertained.
[Note: Force Touch is a technology that senses the difference between a tap and a press, providing a new way to quickly and easily access controls within apps.]
Read more: Key Features of Apple Watch
Apart from the standard iPhone 6S (& 6S Plus) series, rumours are rife that Apple is planning to announce a smaller 4.0-inch handset dubbed as iPhone 6C, an upgraded version of the now defunct iPhone 5C.