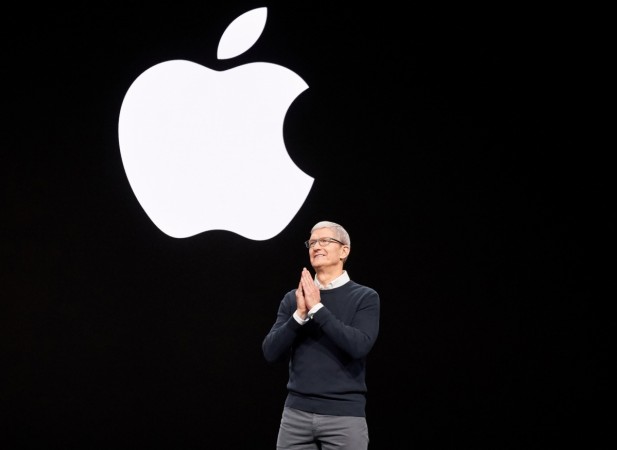 The wait for this year's biggest tech event is finally over. In a few hours, Apple will have everyone's attention as it will unveil 2019's product portfolio, including the much-anticipated iPhone 11 series, all-new Apple Watch 5 models, iOS 13 and more. The event will be filled with excitement and we are going to bring you live updates from Apple's Special Event 2019.
Apple's Special Event is going to take place at the Steve Jobs Theater, Apple Park. Everyone can be a part of this year's annual event as it is going to be streamed on YouTube as well as Apple's own website. If you'd rather just read through the important events unfolding at the launch, stay tuned for all the updates right here.
Apple Special Event 2019 commences at 10 a.m. PDT, which means it will be live-streamed in India at 10:30 p.m. As per the tradition, Apple CEO Tim Cook will begin the keynote and we cannot wait to see what is this year's "One more thing" announcement.
Note: The live coverage of Apple Special Event has ended.
Live Updates
2019-09-1100:12 (IST)
"Thank you," Tim said, closing the keynote.
Thank you for tuning in for Apple Special Event live updates. For more coverage on Apple's newest products, stay tuned with us.
2019-09-1100:06 (IST)
iPhone 11 Pro, iPhone 11 Pro Max: What's the price?
It's time for the final slide. iPhone 11 Pro starts at $999 and iPhone 11 Pro Max starts at $1,099.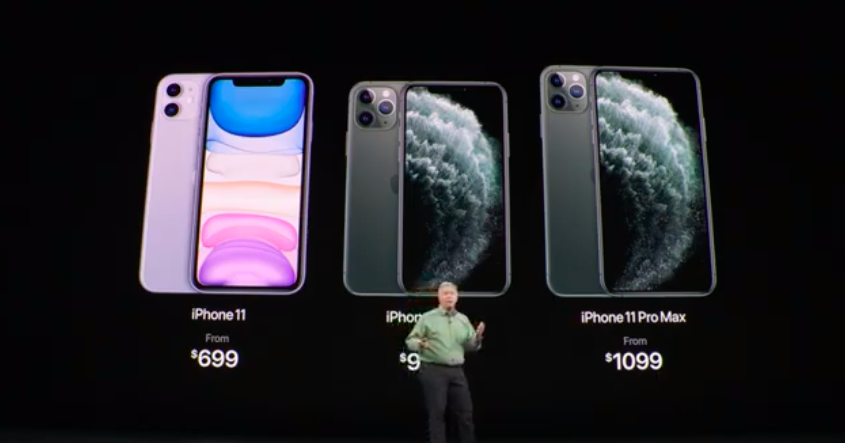 iPhone 11: $699
iPhone 11 Pro: $999
iPhone 11 Pro Max: $1,099
Pre-booking starts Friday.
Another important update: Apple Fifth Avenue opens doors to customers again.
2019-09-1023:50 (IST)
iPhone 11 Pro cameras
Apple iPhone 11 Pro and iPhone 11 Pro Max come with 12MP triple rear cameras.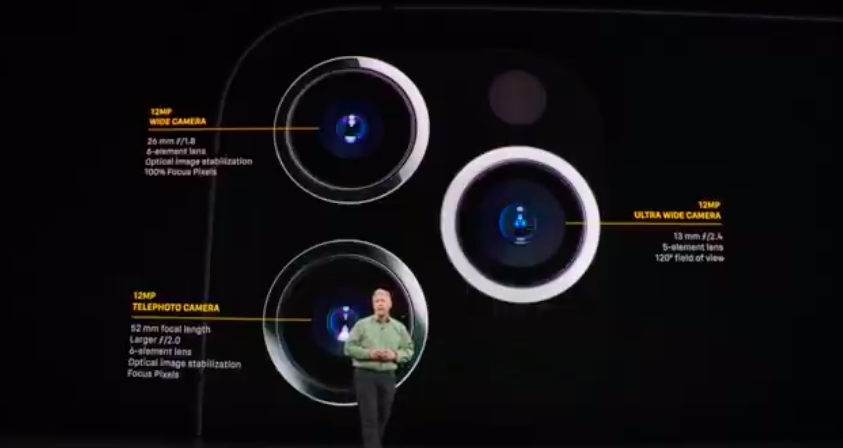 iPhone 11 Pro and iPhone 11 Pro Max come 12MP wide-angle+12MP telephoto+12MP ultra-wide-lens. Phil shared six examples to show what the new iPhones are capable of. But there's a new incoming feature, which uses Neural Imaging of the A13 chip. It is called Deep Fusion and it will come with a software update.
Apple also played a sample video shot and edited on iPhone 11 Pro. It is really Pro-grade, perfect for mobile cinematographers and video bloggers. We know what's everyone's next choice for video recording on smartphones is going to be.
Check out some of the crazy specs of iPhone 11 Pro cameras. My money is on the video features, which sound absolutely great.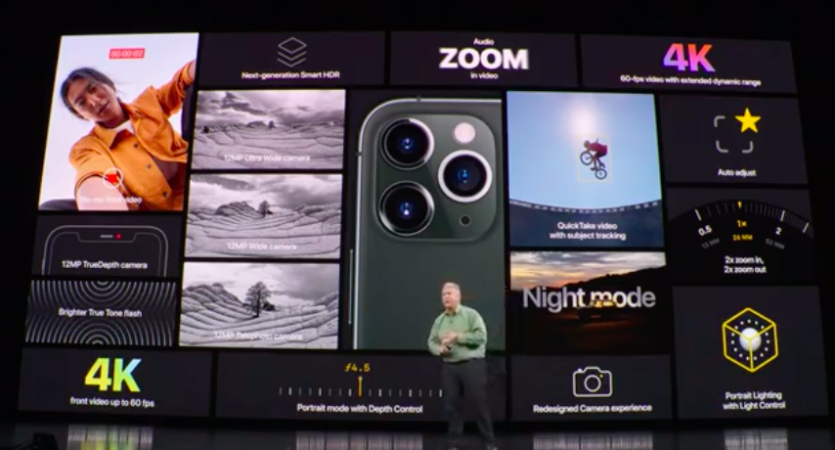 Apple is betting huge on videos. It should, after all, it is Apple's strongest suit. Take a look at the key specs below: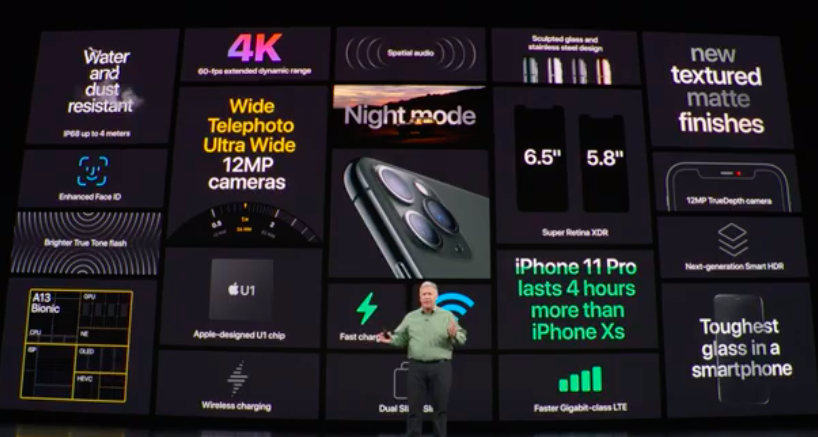 2019-09-1023:41 (IST)
iPhone 11 Pro, iPhone 11 Pro Max - the premium iPhones
Cook launched iPhone 11 Pro. Phill takes the stage to talk about the Pro. For the first time, Apple has called an iPhone "Pro", let's see if it is justified. There's are four colours, Midnight Green, Space Grey, Silver and Gold. The matte finish is really a boon, something that puts the fingerprint smudging issue to bed, once and for all.
Apple showed us iPhone 11 Pro and 11 Pro Max with 5.8-inch and 6.5-inch Super Retina Displays, respectively.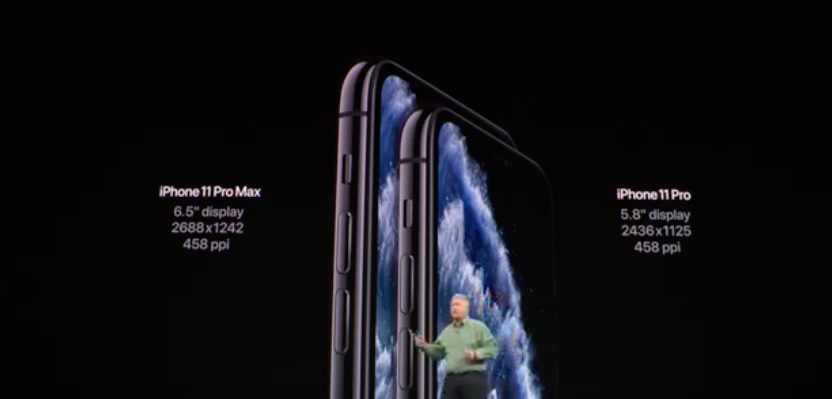 iPhone 11 Pro and 11 Pro Max are powered by Apple A13 Bionic chip, and two main highlights of the new chip are the machine learning integration and consume less power. In fact, it is the most power-efficient chipset. iPhone 11 Pro last 4 hours more than the iPhone XS and the Max lasts 5 hours longer than the iPhone XS Max. There's an 18W fast charging adapter IN THE BOX.
2019-09-1023:32 (IST)
Apple A13 Bionic chip in iPhone 11 and more: Costs $699
Apple iPhone 11 costs $699.
Apple unveils A13 Bionic chipset, which powers the latest iPhone 11. It is the fastest GPU in the smartphone, best suited for gaming. Surprisingly, Apple also did a quick comparison with rivals, Samsung, Google and Huawei, just to show its new A13 chipset performs better than every other Android smartphone.
Pascal's Wager demo on the iPhone 11 looked pretty smooth. It's a 60fps game and works just fine on the iPhone 11. The graphics look deep. But really looking forward to testing it to see how it works in the real world.
Apple iPhone 11 will last one hour longer than iPhone XR. Take a quick look at the key features below: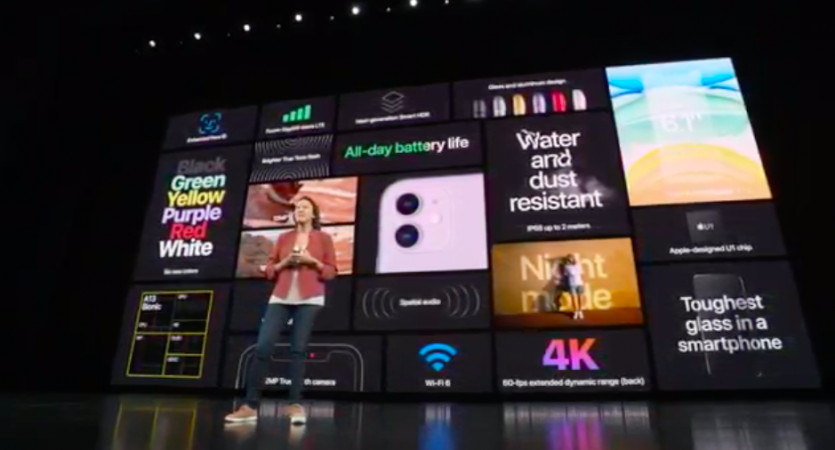 2019-09-1023:18 (IST)
Time for iPhone 11
It's finally the time you've all been waiting for - iPhone 11. Last year's iPhone XS-series had a 99 percent customer satisfaction - highest in the industry.
iPhone 11 comes in six new colours. It has a 6.1-inch Liquid Retina Display. By the looks of it, this is going to be the base model, succeeding the iPhone XR. There's a 12MP dual camera setup with a secondary ultra-wide camera.
In addition to ultra-wide shots, portraits are available in their full glory. There's a Night Mode in iPhone 11 for all those low-light photos. Check out this sample: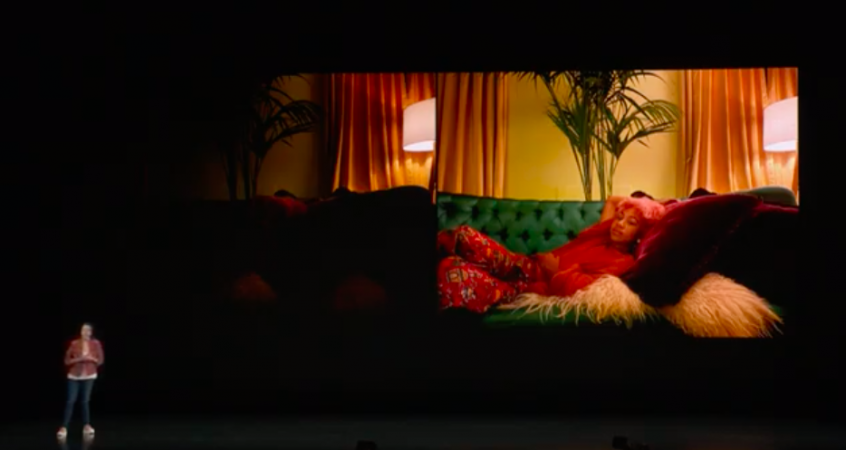 Oh, the iPhone's best feature - video recording - is still the best. A sample video shot entirely on iPhone 11 in 4K looks stunning.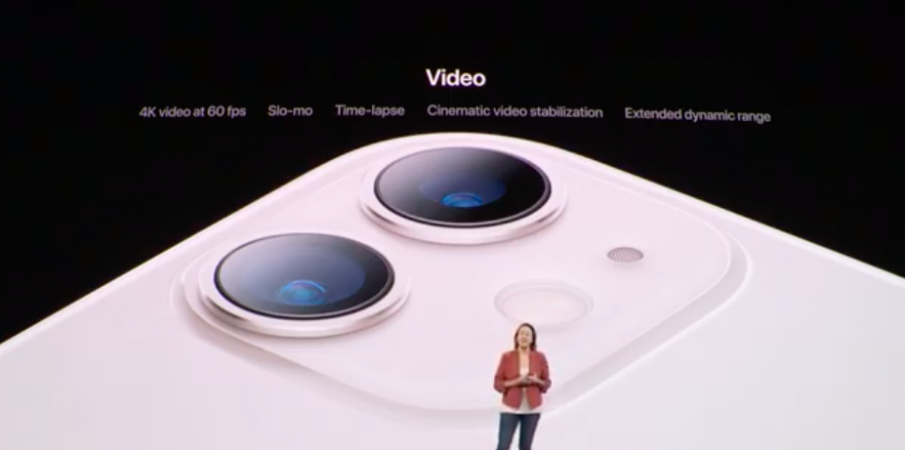 Apple has also improved the 12MP front camera, which also supports slow-mo videos.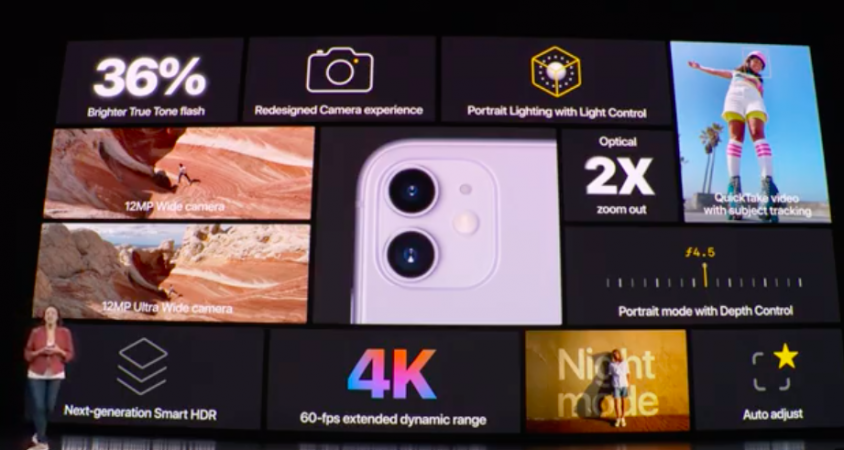 2019-09-1023:02 (IST)
The new Apple Watch
Cook played a video, which shows how Apple Watch has changed lives and saved them as well. It's time to continue that success journey with the new Apple Watch.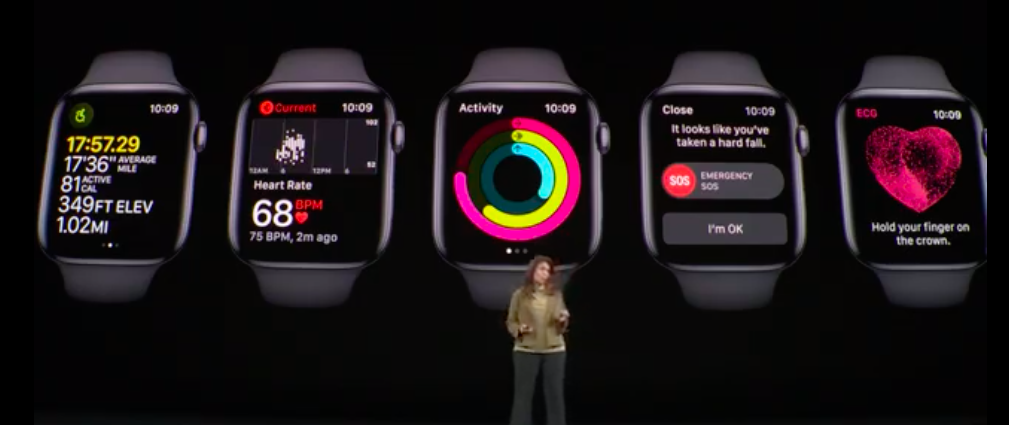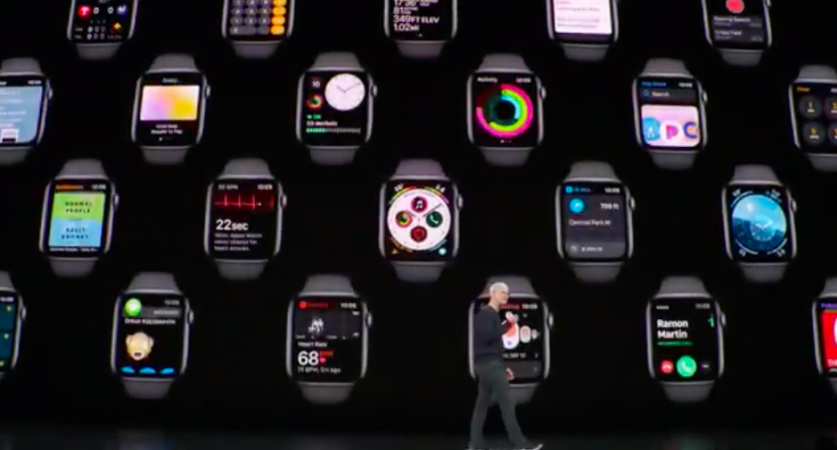 The new Apple Watch Series 5 is here. It features an Always-on Retina display. A wrist-raise or tap brings the watch to full brightness. The Watch 5 retains full-day battery life with 18-hours backup. There's also a built-in compass, which shows longitudes, longitudes and elevation. Apple Watch 5 has fall detection, with integrated international emergency services by pressing and holding down the side button - even without an iPhone.
There's a new Titanium model, clearly, the one everyone will be watching out for. There are new Nike models as well for all those enthusiasts.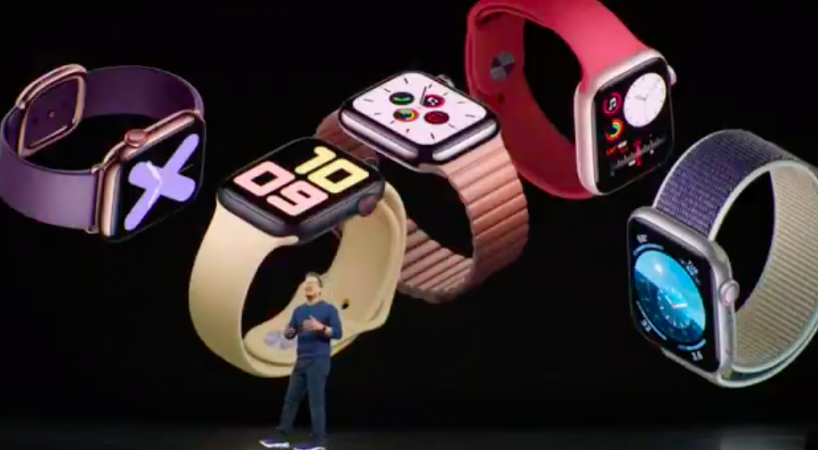 Apple Watch Series 5 start at $299 and $399 for the cellular model. Check out the key features below: (Oh, and by the way, the Apple Watch Series 3 is up for grabs for just $199).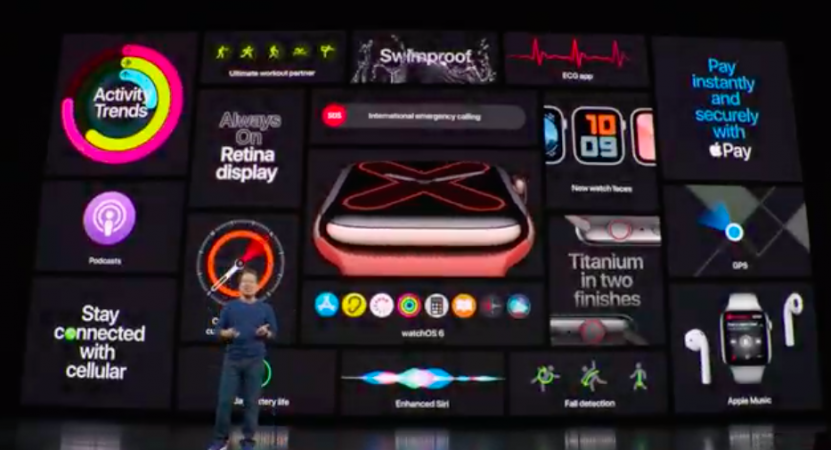 2019-09-1022:52 (IST)
Apple iPad 2019
Cook takes a walk down the memory lane of its successful iPad journey. There's a new iPadOS exclusively for iPads.
Welcome the new 10.2-inch iPad with a Retina Display, A10 Fusion chip, and there's a smart connector, which supports a full-size keyboard. Powered by the new iPadOS, there's so much better. For instance, multi-tasking is improved, swipe to switch between multiple spaces, a new floating keyboard appears with a simple pinch, new photo and video editing tools, new Apple Pencil gestures, and more.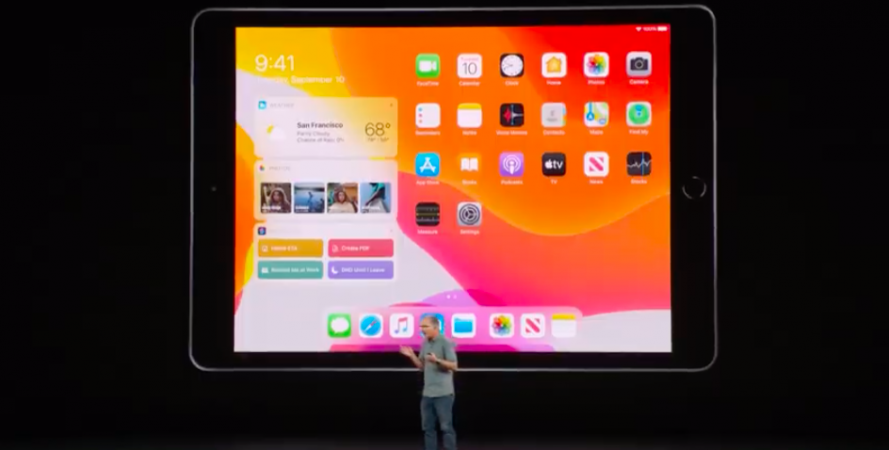 The new iPad is made from 100 percent recyclable. It starts at $329 for regular consumers and students can get it for $299.
2019-09-1022:47 (IST)
Apple TV+
Cook announces Apple TV+. The trailer for The Morning Show is the most-watched TV show trailer ever. Cook also played the premiere for See, starring Jason Momoa, and it gives chills. If you haven't watched yet, what are you even doing?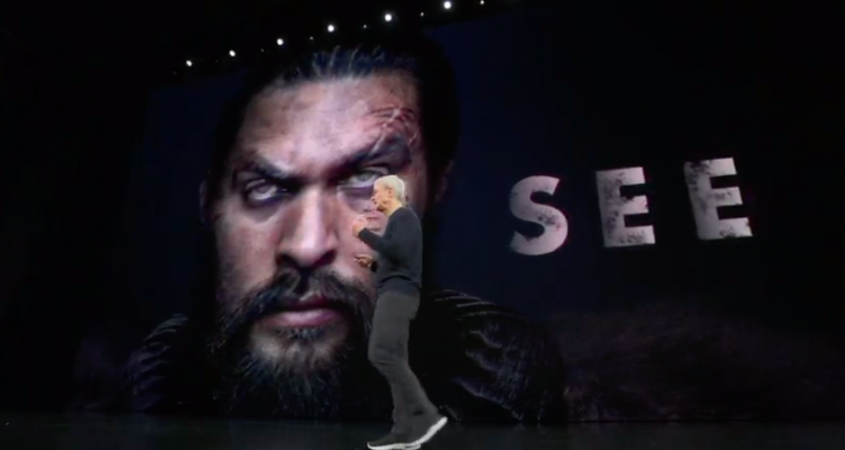 Here's a glance at Apple TV+ exclusives. The first show will be available on November 1. It will be available in over 100 countries at launch and costs $4.99 a month for your whole family. What's better? One year of Apple TV+ subscription is free with any iPhone, Mac or Apple product you buy.
2019-09-1022:35 (IST)
Apple Arcade announced
Cook announces Apple Arcade, to bring gaming to the forefront of the App Store. Over 100 exclusive new games made for Apple hardware only. Apple Arcade will be available starting September 19. It costs $4.99 a month for the entire family. There's also a one-month free trial, so knock yourselves out.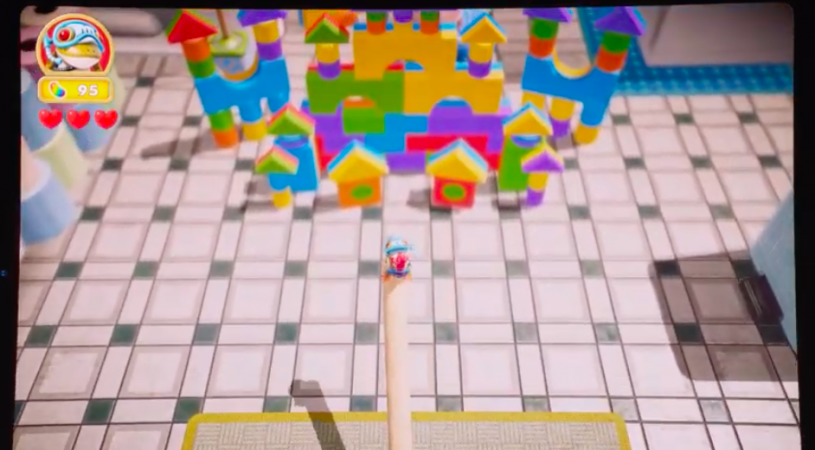 Capcom has also partnered with Apple on Apple Arcade to bring an exclusive title, which lets players explore the underwater world. The demo looks smooth, immersive and authentic.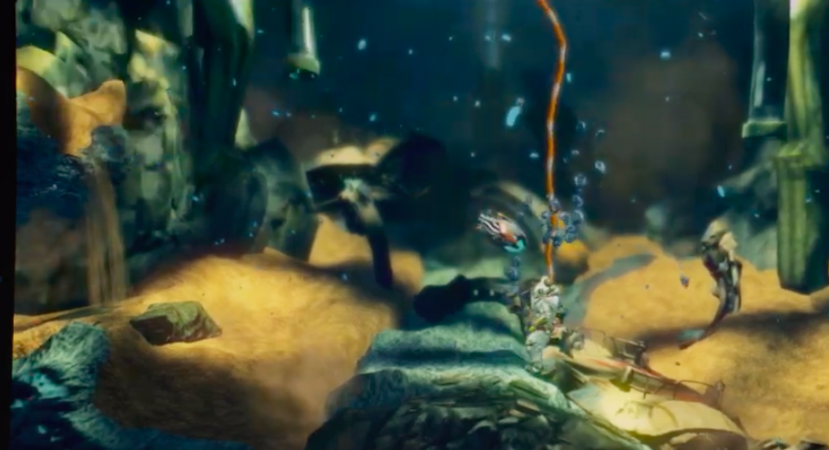 Annapurna Interactive also showed their demo game. It's a playable music video.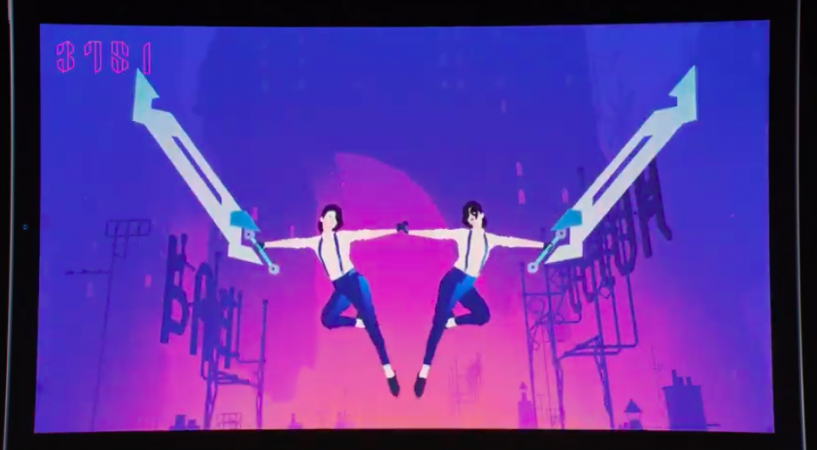 2019-09-1022:32 (IST)
Apple 'Special Event' begins
Apple CEO Tim Cook takes the stage to welcome everyone and kick off one of the most anticipated tech events of 2019.
2019-09-1020:18 (IST)
Apple Store is down
Apple Store is down ahead of iPhone 11 launch to update the site with new products details
2019-09-1019:34 (IST)
Apple Special Event 2019 live updates
Apple Special Event 2019 begins at 10:30 p.m. IST. You can catch all the action here.