US technology giant Apple Inc seems to be rolling out a new feature that gives audio-based news through Podcasts app when asked Siri, according to Mac Rumors. Earlier, the feature was seen in iOS 11.2.5 beta.
The website claims that they found the new Siri feature on devices running iOS 11.2, iOS 11.2.2 (the current version of iOS) and iOS 11.2.5.
How to listen to news podcast
So when a user asks Siri about the news update for the day via "hey Siri" hands-free command, the digital personal assistant brings the podcast news from NPR by default in the United States. But users can ask Siri to switch the news source from Fox News, CNN, or The Washington Post. And also set some other news channel by default.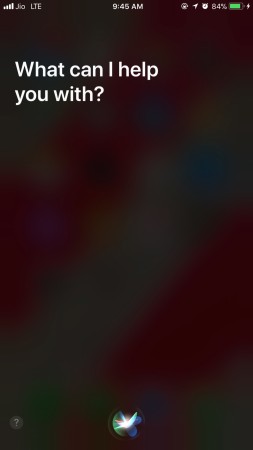 The Podcasts app will give out news based on the country the user is in; for example, in the UK Siri will provide news from local news publications like BBC, Sky News, or LBC.
The new feature is being primarily developed for Apple's upcoming HomePod speakers, the report stated. This feature is designed for users who want to know the news without even looking at their iPhone or iPad's display.
The users can ask Siri about the news while using CarPlay or headphones to get the news while driving. But if you activate Siri by using the Home button and ask for the news update then it will show you the text-based news instead of audio.
Mac Rumors has confirmed that the new audio news feature has been rolled out to Apple devices in the US and UK running on iOS 11 and above versions.
When IBTimes India found that the audio Podcasts feature is yet to be rolled out in India.