Apple users are generally unhappy about the iPhone's battery life, and a new bug has worsened the situation. Following the latest iOS 11.4 software update that was released by Apple last month, thousands of iPhone users who updated their devices are now complaining about battery draining at an alarming rate.
Apple's support forum is flooded with complaints from users about rapid battery drain on iPhones, ranging from iPhone 6 to iPhone X as well. This serious issue has shifted users' attention from the new features that arrived with the iOS 11.4 update, including AirPlay 2 support, HomePod pairing, Messages on iCloud and ClassKit support.
Based on the user complaints, it doesn't appear to be a fault with the battery as the battery health checker doesn't indicate any problem. This eliminates any link to Apple's widely-criticized performance throttling issue, which resulted in a global battery replacement program at a discounted rate.
Considering the fact that the iOS 11.4 messed up the iPhone's battery, users began complaining and also sharing interim tips to counter the problem. Apple is yet to acknowledge the issue and we'll update when there's an official statement on the matter.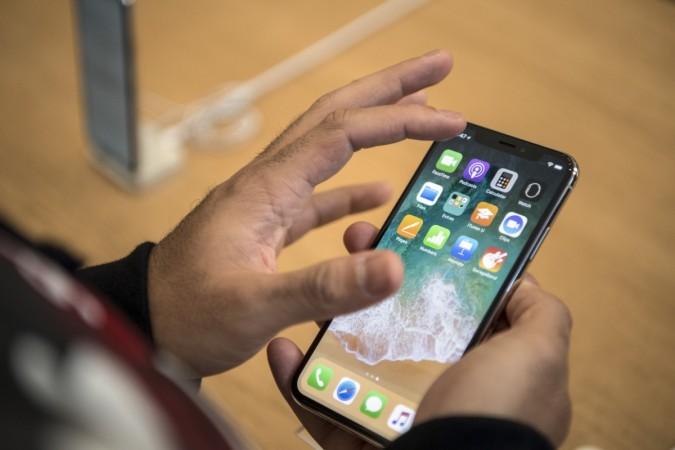 Below are some iPhone users' complaints after updating to iOS 11.4 and being hit by the battery draining bug.
"My iPhone 6 was working perfectly fine until I updated to iOS 11.4 and ever since I did that my battery is draining rapidly even without me using it at all. I used to go a full day without charging it now it may last half a day," one user wrote.
"My iPhone 6s has the same issue after updating to iOS 11.4. I charged it up to 100 percent, rebooted it then let it standby for 4 hours, the battery indicator dropped to 40 percent. It has been three days since I updated to ios 11.4 and this issue happened every day," another user complained.
"I have an iPhone X, after installing iOS 11.4 my battery starting draining 2 to 3 times faster than before. I tried everything possible for a week to fix this. Nothing worked," said an iPhone X user, confirming the bug is not affecting a certain model.
Users experiencing similar problem can report the issue on Apple's support forum.
Is there a fix?
Until Apple rolls out a patch for the bug, nothing can be considered a permanent solution. But some users tried several methods to temporarily prevent the iPhone from draining out sooner than usual and figured disabling Wi-Fi can alleviate the issue.
Some users are also claiming that connecting to a 2.4GHz Wi-Fi instead of 5GHz also seems to be working in favour of the users. But a large group of users has found comfort in downgrading to iOS 11.3.1, which is the last stable OS Apple released before the iOS 11.4.
It is possible Apple will roll out iOS 11.4.1 in the next few days. Until then, it's best to stay clear of the buggy software or use the interim solutions to prevent battery drain.