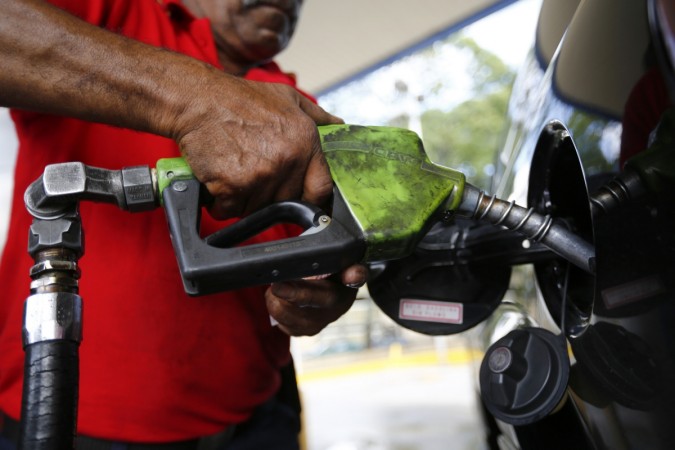 The Indian government has decided to pay oil retailers such as Indian Oil Corporation (IOC), Bharat Petroleum Corp (BPCL) and Hindustan Petroleum Corp (HPCL) ₹11, 000 crore in subsidy for the first quarter.
Distribution of money for the first quarter:
| | |
| --- | --- |
| Name | Price in Rupees (crore) |
| Indian Oil Corporation | ₹6076 |
| Bharat Petroleum Corporation | ₹2407 |
| Hindustan Petroleum Corporation | ₹2517 |
| - | Total= ₹11, 000 crore |
"For April-June, the government has sanctioned Rs 11,000-crore subsidy," Press Trust of India quoted an official.
Fuel retailers sell products at rates fixed by government, which is less than the market price. The loss they incur is regained through cash subsidy from the government and allowance from big players like Oil and Natural Gas Corporation Limited, the news agency reported.
In April-June, the above mentioned firms lost ₹25,690.74 crore, of which upstream firms ONGC, Oil India Limited (OIL) and GAIL have been asked to meet ₹15,546.65 crore or 54 percent of the revenue loss.
After accounting for government cash subsidy, fuel retailers are still left with ₹2,145 crore of loss.
ONGC has been asked to contribute ₹13,200.10 crore, which is 4.5 percent higher than the ₹12, 622 crore it has paid in the first quarter of last fiscal year.
OIC has been asked to provide ₹1,846.55 crore and the share of GAIL has been fixed at ₹500 crore.
The official said that IOC will get ₹8,107.21 crore, BPCL ₹3,830.56 crore and HPCL ₹3,608.88 crore.
Of the cumulative ₹28,690.74-crore loss, fuel retailers lost ₹12,129 crore on domestic LPG, ₹9,037 crore on diesel and ₹7,524 crore on kerosene sold through Public Distribution System
Oil firms are currently losing ₹1.33 a litre on diesel, ₹32.98 on kerosene and ₹447.87 crore on domestic LPG, the official said. Additionally, the oil firms are likely to end the year with a deficit of ₹91,665 crore if current rates do not change.
During Q1, IOC lost ₹15,328.34 crore on sale of the three products, while HPCL and BPCL incurred a loss of ₹6,620.01 crore ₹ 6,742.39 crore respectively. Meanwhile, last year the oil firms recorded a loss of ₹1,39,869 crore on the sale of diesel, kerosene and domestic LPG under the Public Distribution System.
The Indian oil and gas industry is expected to be worth US $139, 814 million by 2015. During FY 2013–14, the total consumption of petroleum products in India was 158.2 million tonnes (MT), according to Indian Brand Equity Foundation (IBEF).
At 3 pm on Monday, stock price of BSE Oil and Gas recorded 0.19 percent higher at 10, 542.02 points. IOC stocks rose 1.90 points at ₹330 per stock, BPCL stocks also surged 1.46 percent at ₹ 574.85 per share, while HPCL stocks gained 2.80 percent recording at ₹409.05 per share during trading hours.