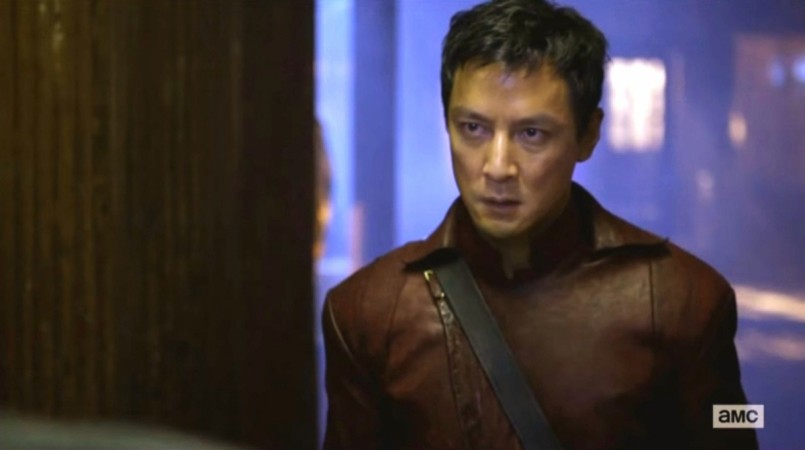 AMC's action-drama series "Into the Badlands" had a successful run last year with its first season and received mostly positive response both from the viewers and the critics. Now the fans are eagerly looking forward to watch the series returning with its second instalment on the network.
Created by Al Gogh and Miles Millar of "Smallville" fame, "Into the Badlands" tells the story of a warrior and a young boy who travel through dangerous feudal lands together in order to seek enlightenment and find the meaning of life.
Screen Crush had reported that the popularity of the show led to AMC renewing it for a 10-episode second season, which is scheduled to premiere in 2017. However the official air date has not yet been announced by the network.
In a recent development, Nick Frost, who is known for his work in the "Three Flavours Cornetto" trilogy of films, has joined the cast of Season 2 as the series regular and will portray a new fighter.
Also Read: 'Into the Badlands' Season 2 spoilers, air date: Next season described as 'expanded' version of Season 1
As reported by Deadline, Frost will portray a new character named Bajje. The website has described the character as "a man with questionable morals and who's always looking for the quick score, he is an irreverent and unlikely new ally to Sunny (portrayed by Daniel Wu)."
Earlier, Wu had confirmed in a Reddit AMA that the next instalment had been confirmed by AMC. However, afterwards he backtracked from his comments on social media. Nevertheless, the network announced the renewal afterwards.
Not much has been revealed of the story in the upcoming season of "Into the Badlands" and fans will have to wait for some more time to find out what new adventures await Sunny in the badlands of the pre-apocalyptic America.