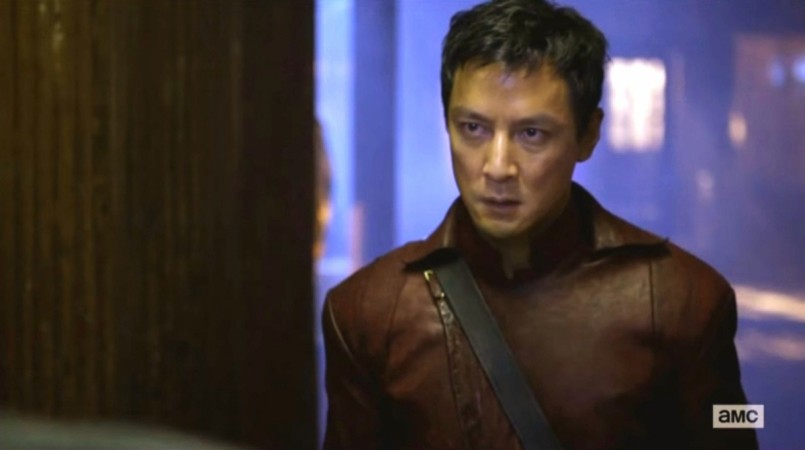 The next season of AMC's action-drama series "Into the Badlands" has been confirmed. Season 2, which will consist of 10 episodes, has been described as an "expanded" season by the show's creators and producers.
As reported by Christian Daily, AMC President Charlie Collier said: "With its deep dive into authentic martial arts, the visually stunning 'Into the Badlands' proved to be unlike anything else on television."
According to the website, the first season received highest rating in US cable TV history and earned 5.6 million viewers for each of its episode, even though there were only six episodes in Season 1.
Cinema Blend has stated that as the first season ended in December, 2016, Season 2 might not air anytime before 2017. However, the time gap may prove to be beneficial for the network as it can re-air the episodes of the previous season. The website has mentioned that it might work for the channel as "Into the Badlands" has been described as a "binge-friendly" series by the show-runners.
AMC Global has also confirmed that like the first season, Season 2 of "Into the Badlands" will be aired globally minutes after the US schedule. Season one was broadcast in 125 countries simultaneously and the channel is looking forward to maintain it.
"Into the Badlands" tells the story of a young warrior who searches for enlightenment in a dystopian empire governed by feudal barons. The series stars Daniel Wu, Aramis Knight and Marton Csokas and is primarily based on the theme of martial arts combating. Choreographed by Ku Huen-chiu, the series is directed by Stephen Fung.
Though the exact air date of "Into the Badland" has not been revealed yet either by the show's creators, producers or channel persons, it is expected to hit the small screen in the first half of 2017.