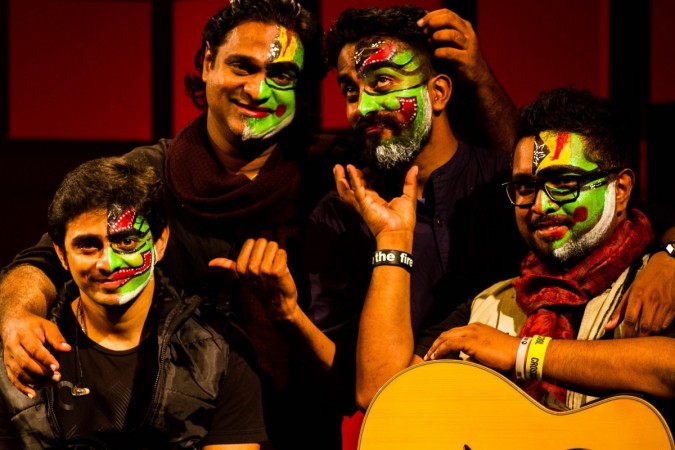 Bangalore-based singer-songwriter Suraj Mani, one of the founding members of Motherjane who went solo in 2011, recently released a compilation of 11 music videos that he had shot for Music Mojo Season 4, an indie music TV show broadcast by Kappa TV. The songs had been in the making for the past couple of years and Mani would play them time and again in his live gigs all over the country.
"When you release a song with a music video, it appeals more to the audience. So, instead of releasing them as singles, a performance music video seemed the way to go," says Mani. "Also, the live recording quality provided by the Music Mojo team is very close to a studio recording. So, the show was the best possible option for me," he adds. He also let slip that the 11 songs might be compiled into a studio album and released soon.
Mani's musical direction took a radical turn when he left Motherjane. He first started performing as a solo artiste, established himself as a singer-songwriter and released his only album, The Tattva Trip. Now, he also performs and records with his band, Suraj Mani and The Tattva Trip, which consists of Mani on vocals, Dinkar Nayak on bass, John Melvin on drums and percussions, and Naveen Thomas on guitars. The tracks that he did for Music Mojo Season 4 were performed and recorded with the band.
The veteran rocker singles out three tracks from the list as his personal favourites, namely "Mahabali," "You said, I agreed" and "Change." Mani says that "Change" was inspired by the Tibetan unrest of 2012 and that singer Mili Nair encouraged him to write it. "I was sitting in my office that day. All of a sudden, Mili called me and said that she saw a group of Tibetan monks standing and praying at Cubbon Park with an expression of deep sadness. I started watching the news and I was so deeply touched by the event that I ended up composing 'Change'," he says.
Fans know him by many names. Some call him the Singing Sensei, some the Thinking Man's Rocker and others call him the Tattva Tripper. He is also a man of diverse talents. Apart from producing music, Mani also owns Aum-i-artistes, an artist management company, and Suraj Mani Engineers, an engineering company dealing with centralised AC. "Whatever I do, I try to give my 100 percent to it, be it as an artiste or an entrepreneur," says Mani.
A trip to the Middle-East is on the cards for Mani. He will be seen performing in Dubai with his band towards in the second week of April. "I will also be going on a personal trip to Australia at the end of April. If everything goes well then I might perform there as a singer-songwriter," says Mani.
Mani is also currently working on the music video of a new song, but he refused to divulge any more detail. So, can we expect a brand new track from him soon? Let's wait and watch.
Listen to all the tracks here.