United States President Donald Trump has raised the issue of Pakistan's refusal to act against terrorist groups despite having an obligation to do so and recently, Pakistan has also banned the charities of Lashkar-e-Taiba boss Hafiz Saeed. These are crucial developments where India is concerned as Pakistan has been a perennial problem for long.
What do these developments mean for India? These are good developments and are largely aimed at testing the waters, says Amar Bhushan, the former chief of the Research and Analysis Wing's counter-espionage section. In an interview with International Business Times, India, Bhushan says that the real action would be when the infiltrations into Kashmir completely stop.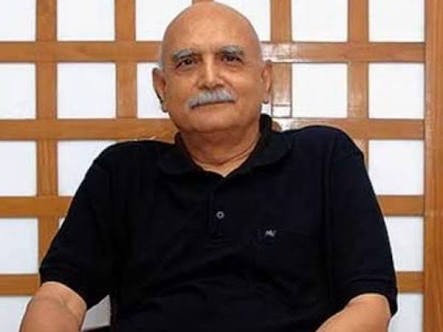 Firstly, do you think the secret talks between the NSA of India-Pak have had an impact?
The talks are in the right direction. But to ask whether it has had any impact is something that needs to be seen. The talks are more focused on the ceasefire violations.
Has there been an impact?
On the issue of ceasefire violations, there clearly has been no impact. While on one hand the NSAs talk, on the other, the Pakistan army has been testing the waters. In fact, under the camouflage of talks, it is aiding infiltrations. Thankfully we have a very watchful Indian Army.
Does the ban on Hafiz Saeed's charities signal the end of his political plunge?
I never saw Saeed as a serious player in the political arena. Rabble rousing is different when compared to politics. He can rabble rouse on the Kashmir issue, but politics is a different ball game.
Do you see him succeed in politics?
No, I don't. I do not see him winning more than a handful of seats.
If he wins his own seat, he enters Parliament. Won't that give him the legitimacy?
Whether he is inside or outside Parliament, it won't make any difference. Can he make an impact? I do not think so. He does not have a political following.
What should Pakistan do to stop Saeed?
Firstly, they should say he is a terrorist. If Pakistan accepts that position, then the real action against him would begin.
Is Pakistan's action against banning Saeed's charity enough?
According to me, no action is sufficient, until the Pakistanis stop sending their terrorists to Srinagar. 90 percent of the ceasefire violations are taking place to ensure terrorists get the cover fire to infiltrate. Winding up groups such as the Lashkar-e-Tayiba and Haqqani Network would be the action that one would like Pakistan to take.
Do you still see Nawaz Sharif as a player in Pakistan?
Yes, he will always remain a player. Even the army cannot underestimate his money power. In fact, he has employed half a dozen top retired army officials in his financial empire. He will always be a player in Pakistan politics.