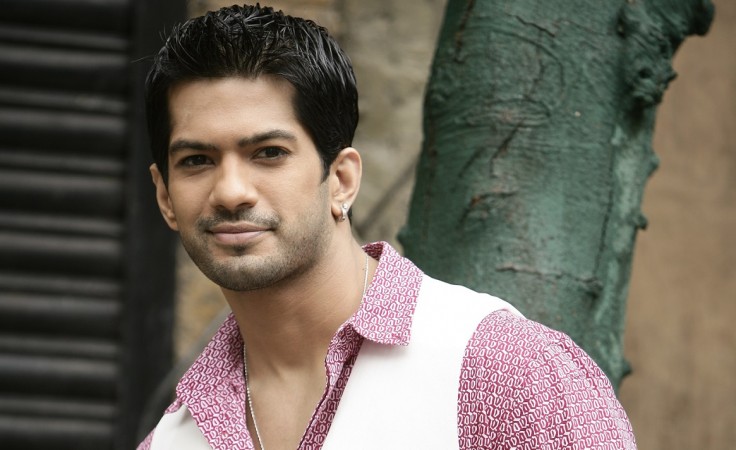 Amit Tandon, who rose to fame as a contestant on the singing reality show "Indian Idol," is all set to release his new music video "Lambi Judaai," where he will be seen romancing the gorgeous Karishma Kotak. Amit has recreated the original version of "Lambi Judaai" with a Punjabi touch.
"Lambi Judaai" is the second of many singles Amit plans to launch shortly. His previous music video, "Jeeya Toh Jeeya," featured popular actress Mouni Roy and garnered massive viewership. The singer-actor has also acted in several popular television shows throughout his professional career.
In an exclusive interview with International Business Times, India, conducted through email, Amit opened up about the music video and his future projects.
Here are the edited excerpts from the interview:
International BusinessTimes: Tell us more about your new music video "Lambi Judai"
Amit: Lambi Judai was one of my favorite sad songs, and I always associated it with heartbreak or the loss of someone special, and my new version is just that. It is the inability of a person sometimes in life to deal with the loss of someone they love and to simply hold on to memories.
IBT: How did you come up with the idea of recreating old songs with a twist?
Amit: Old songs have amazing melodies and I personally am a massive fan of the 90s' Kumar Sanu era when melodies were fabulous. Me and my music director/friend Saurabh Kalsi decided to give our own USP to the music by giving it a whole new feel as per today's generation and market while maintaining that soulful melody.
IBT: Your last song "Jeeya Toh Jeeya" had a Punjabi touch. Will "Lambi Judai" have a similar music as well?
Amit: Being a hardcore Punjabi, I love adding the Punjabi touch to my songs and will look to do so in future as well. For "Lambi Judai," Reshma ji [who had sung the original] had already imparted a Punjabi flavour to the song, so we decided to stick to it and simply add our own elements so we re-energise the amazing song.
IBT: Tell us about your "Lambi Judai" co-star Karishma Kotak and how you approached her for the music video.
Amit: Karishma and I had earlier worked in an event together and I found her not only pretty but a good soul as well. So I simply picked up my phone and gave her the story of the video, and the rest is our "Lambi Judaai."
IBT: What was her first reaction when she heard about the music video?
Amit: She loved the song, which was very important because I wanted her to genuinely feel for the song. She also liked the way "Jeeya Toh Jeeya" came out, so she immediately said yes.
IBT: "Jeeya Toh Jeeya" garnered massive views on YouTube. Do you think "Lambi Judaai" will create similar magic?
Amit: To be honest I think "Lambi Judaai" will do even better. The song itself is iconic, and I think we all have a soft corner for sad songs that tug at our hearts. I also feel the video is right on target for showing the right emotions that will instantly connect with people.
IBT: "Jeeya Toh Jeeya" had Mouni Roy and "Lambi Judaai" features Karishma. So who will you cast next in your third single?
Amit: I haven't locked in on the person for the third video, but I do have some favourites in mind. I would like to continue with people I have worked with and am comfortable with.
IBT: "Lambi Judaai" is the second song out of the four singles you plan to launch shortly. Tell us a little about the next songs.
Amit: Truth is "Lambi Judaai" is the second of many songs I am planning on doing. My goal is to do one new song a month, and as of now I have six songs ready. I will keep making new tracks and based on the response so far I feel every song will show a growth and establish me in the singing market. My songs range from romantic ballads to energising party numbers, and of course my favourite tear-jerking sad numbers.
IBT: You have come a long way since participating in "Indian Idol" and have done both singing and acting. Which one do you prefer?
Amit: I love both equally. Acting comes very naturally to me and singing requires a lot of hard work and passion, and I am equally passionate about both.
IBT: Do you intend to be a playback singer in Bollywood films? If yes, who would you like to sing for?
Amit: I would love to sing for Bollywood and my ideal situation would be to sing and act in my films. Having said that I love the current music and creative space I am in where I can sing what I want to and create the videos according to the feel I want, and both act and sing for them. It's the perfect balance for me.
IBT: You were recently seen in a cameo roles on Balaji's shows "Yeh Hai Mohabbatein" and "Meri Aashiqui Tum Se Hi." Will you take up the lead role in a show if offered?
Amit: I have done lead and parallel lead roles all throughout my career and only because it was Balaji did I agree to do the cameos. I would always love to do something that excites me on TV and that challenges me as an actor. I feel I haven't even scratched the surface of my potential, and would love for someone to bring that out of me.
Check the teaser of "Lambi Judaai" here: