While Bigg Boss 11 house is synonymous to fights, the outside world is also divided in opinions regarding the contestants.
After the recent Twitter war between Rohan Mehra and Gauahar Khan, the former has now picked up another round of argument with Amit Tandon, who is not a Hina Khan supporter.
Bigg Boss 11 day 26 updates: Arshi Khan breaks down after fight with Sapna Chaudhary
Amit apparently spoke ill about Hina after watching the episode where the actress was seen breaking down after being heavily criticised by housemates.
Amit's words offended Hina's Yeh Rishta Kya Kehlata Hai co-star and Rakhi brother Rohan, who lashed out at the actor-singer with a picture of Hina with her trophies. "I think this is a fine example of how well accomplished an actor she is, however, she was not acting when she was crying her heart out!" he wrote.
Talking about his opinion on Hina being fake on Bigg Boss 11 house, Amit told India Forums: "It was nothing. I like watching Bigg Boss and when I saw that clip and the way she was speaking out loud and also glanced at the camera twice, I felt like she was being fake. In the past season as well, when the contestants are having a moment, we have seen them all run into the bathroom or the smoking room. Anyway, it was my opinion and I am entitled to it."
The actor-singer further said that he has no issues with haters judging him on his acting skills, looks etc, but none has the right to get personal. Amit, whose ex-wife is locked in Dubai jail, got infuriated when a hater commented about his ex-wife.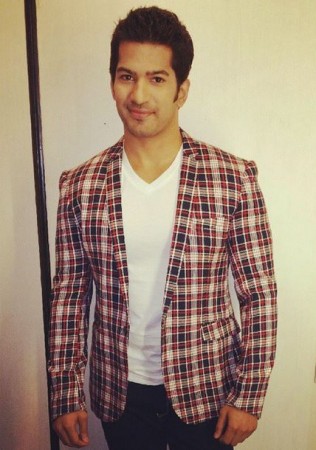 "Somebody commented about my ex-wife who is in a troublesome situation in the middle east. And, that is when I mimicked Hina and got back at these trolls and also gave that expression," he added.
Coming to Rohan's comment, Amit said that he was not judging her on her work but felt she was acting. "As for Rohan and his post, I simply replied to him and asked him that - Dude, Are you talking about acting abilities on the basis of a shelf full of awards? Honestly, I don't know either Hina or Rohan nor have I seen their work in their show. And I am not even judging Hina on her work in the show. I saw the clip and felt that she was acting and that's my opinion that I voiced," he said.