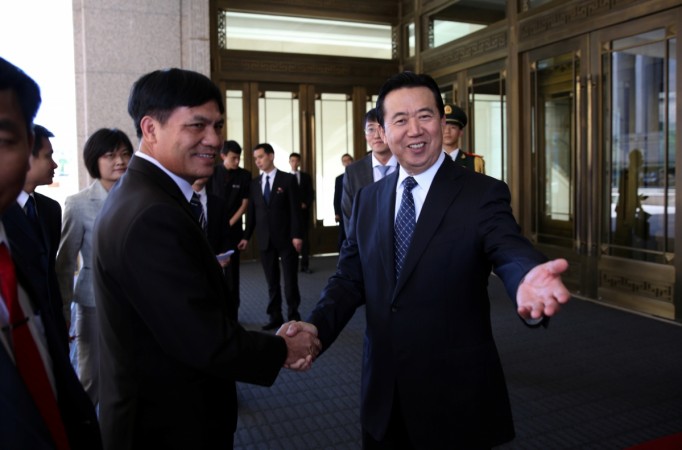 The president of Interpol, the international police agency, has disappeared. The French police have now begun a probe into the matter, reports CNN.
According to police, Meng Hongwei, who is of Chinese origin, was not in France when he vanished, though they refused to comment whether he was in China.
Meng's wife reported his disappearance to the police in the city of Lyon, where the headquarters of Interpol are situated. She told the police that she hasn't heard from her husband for the last 10 days and also that she had received threats on the phone and social media.
A statement by the police says the Interpol Liaison Office in Beijing questioned Chinese authorities in this regard but no clarity on the issue is forthcoming adding that talks with the authorities in China are continuing.
Interpol has refused to comment whether Meng was on an official visit to China when he disappeared.
In a statement Interpol says it is aware of media reports about Meng's disappearance and the matter is being handled by the relevant authorities in France and China.
Meng is China's vice-president for public security and ex-head of Interpol China. He was elected president of Interpol in November 2016.
Hong Kong-based The South China Morning Post newspaper reported that Meng is being investigated in China for unspecified reasons.
The newspaper quoted an unnamed source as saying that as soon as Meng landed in China, he was taken away for questioning by authorities.
The way he was allegedly taken bears all the hallmarks of what happens to senior officials who are suspected of violating party rules which in most cases is corruption.
Meng (64) is the first Chinese to become president of Interpol. He is responsible for the agency's executive committee, which charts the overall strategy.