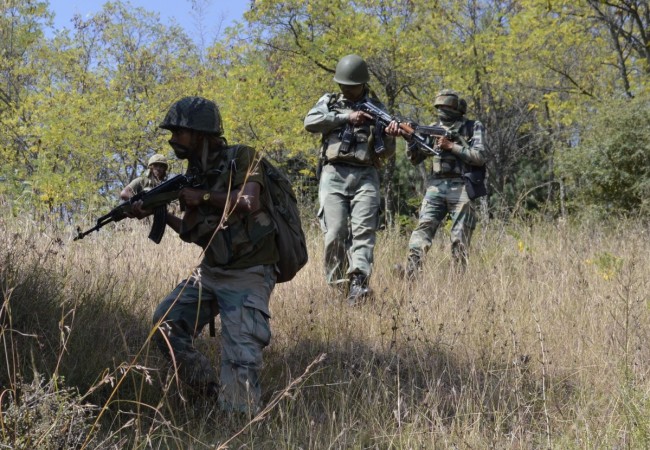 The Army had been warned by intelligence agencies on September 15 about a possible attack on the Uri military complex as there were eight Lashkar-e-Taiba terrorists waiting across the LoC to infiltrate, a report said.
The agencies had also mentioned that apart from the eight LeT terrorists, there were terrorists from other groups too trying to cross the LoC. The two groups had been keeping an eye on the base since 28 August, the Times of India reported.
"The intelligence alert on this was shared with all agencies and security forces, including the Army, through the multi-agency centre on September 15. It specifically warned of the likelihood of the terrorists crossing over and hitting the Uri camp," an intelligence officer told TOI.
The terrorists had cut the fence in two places while infiltrating, indicating laxness in surveillance.
They cut the fence at two points close to each other. This is obviously a major lapse that needs to be looked into," said an officer.
Defence Minister Manohar Parrikar had also stated that "something wrong must have happened" on the night of the attack in Uri as the Army is supposed to be on high alert since the Kashmir unrest began.
Currently, the Army has been told to be on high alert as it is expected that more terrorists would infiltrate following the United Nations General Assembly meeting this week. Two days after the attack, at least 10 terrorists were killed by security forces while they were trying to infiltrate across the LoC in Uri.
Also, there has been cross-border firing, breaking the ceasefire, between the two sides in the Uri sector.
Our information is that 200-300 terrorists are waiting at launchpads across the border. These launchpads are not only across the LoC/IB in J&K, but also sectors like Poonch and Rajouri in Jammu region," an intelligence official said.
The intelligence officials also have inputs that terrorists may infiltrate from Srinagar, apart from the LeT terrorists who in all likelihood are already inside. Initially, the attack was believed to have been carried out by the Jaish-e-Mohammed group.