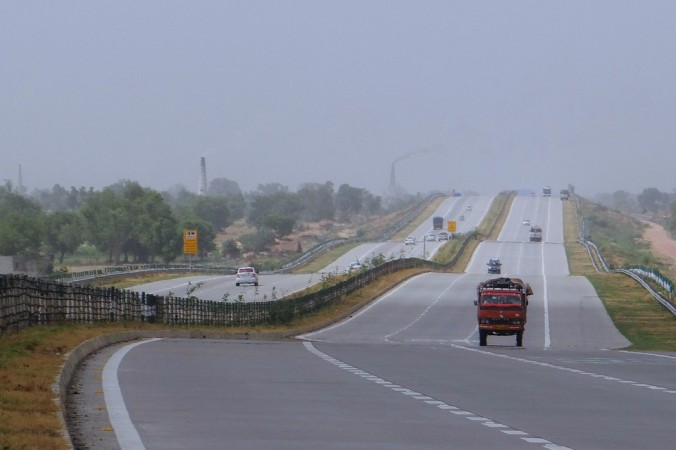 Debt-ridden real estate developer Jaypee Infratech on Friday told the Supreme Court of India that the company wants to sell the Yamuna Expressway, the highway that connects Greater Noida with Agra.
The company would like to use the receives to reduce some of its debts, the firm told the apex court. The firms owe money to 30,000 people to whom it has not been able to deliver the apartments it owes, NDTV reported.
The company informed the court that it would like to hand over the highway to other construction companies at a price of Rs 2,500 crore.
Following the Reserve Bank of India's (RBI) 13 June directive to the banks, the Allahabad bench of the National Company Law Tribunal (NCLT) has admitted insolvency proceedings against the company. The firm is among the 12 companies referred to the tribunal for insolvency proceedings.
As many as 40 Jaypee customers, who bought flats at the company's Uttar Pradesh project earlier, challenged the bankruptcy law introduced last year claiming that it gives banks that lend to property developers unfair priority, and fails to safeguard homebuyers, reported the news channel.
Earlier on September 11, in a move to protect buyers of homes sold by builder Jaypee, the Supreme Court asked the company to deposit Rs 2,000 crore ($313 million) with it by October 27.
As of 31 March 2017, consolidated debt of the company stood at Rs 7,922 crore with a negative interest coverage ratio, which indicates that the company is not earning enough to repay its debt. The infra firm has a loan outstanding of Rs 526.11 crore with IDBI Bank.
Various banks have asked Jaypee Infratech to be declared bankrupt for failing in pay back loans worth about Rs 500 crores.
The infrastructure company has interests in road and real estate sectors. The company has constructed the 165 km Yamuna Expressway in 2012, at a cost of Rs 13,000 crore.