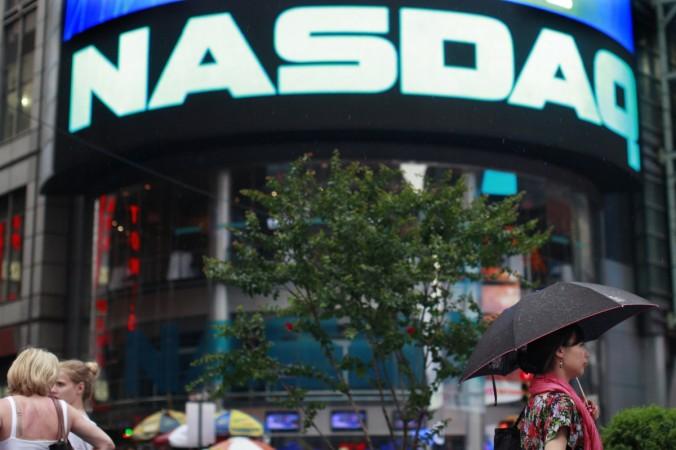 Infosys and Wipro shares (American depositary shares, or ADS) dropped by more than 3 percent on the Nasdaq on Friday, higher than the fall on Indian stock markets on a day when results showed Britain voted to leave the European Union (EU) in a referendum.
Infosys ADS fell 4.74 percent to $18.08 apiece while Wipro ADS declined 3.65 percent to $11.87. The fall was higher when compared to the Bombay Stock Exchange (BSE) where the shares of Infosys and Wipro closed 1.41 percent (Rs. 1,194.50) and 1.35 percent (Rs. 555.95), respectively.
The BSE Information Technology index closed 2.13 percent down.
The impact of Brexit was felt on American stock markets on Friday, with the Dow Jones Industrial Average (DJIA) closing 610 points, or 3.39 percent, down. The NASDAQ lost 202 points, or 4.12 percent, while the S&P500 ended 3.59 percent lower than its previous close.
Overall, U.S. stocks lost over 3 percent, in line with the mayhem across currency, stock and commodity markets worldwide.The day's fall also saw indices wiping out their gains so far for the year.
"With Friday's drop, both the Dow and S&P erased their gains for the year so far. The Nasdaq composite was nearly 6 percent lower year-to-date. On a percentage basis the Dow and S&P had their worst day since August 2015, while the Nasdaq composite's 4.1 percent decline was the index's worst since August 2011," according to CNBC.
The BSE Sensex lost 605 points, or 2.24 percent, to close at 26,398 while the NSE Nifty 50 shed 182 points, or 2.20 percent to end at 8,088 on Friday.
Foreign institutional investors (FIIs/FPIs) were net sellers of Indian equities worth Rs. 629 crore while their Indian counterparts were net buyers of stocks worth Rs. 115 crore.