Indian IT giant Infosys is being sued by its former head of immigration Erin Green in the US. Green filed the lawsuit on June 19 before a US district court in the Eastern District of Texas, and has accused the firm of discrimination against non-Asian employees and retaliation by the senior management.
Green joined Infosys in 2012 as the head of immigration in the US and was asked to leave the firm in 2016. He has now questioned the manner in which he was asked to leave and sought damages from the IT giant. The lawsuit filed by Green also makes serious allegations against head of global immigration Vasudeva Nayak and executive vice president and global head of talent and technology, Binod Hampapur.
"Plaintiff was terminated because of Defendant's obsessional preference for employees of South Asian race and national origin, usually Indian, and as retaliation for reporting Nayak and Hampapur's discriminatory treatment of himself and others on the basis of race and national origin," Green's counsel Kilgore & Kilgore, PLLC has said, according to the Press Trust of India.
Green's termination is also said to be in violation of Infosys' policy, which clearly states that an employee needs to be warned and placed on a performance improvement plan before being terminated.
"Plaintiff received no such warnings, and had no discussions with employee relations regarding any of the conduct related to the stated reason for his termination prior to his termination.. Plaintiff had no disciplinary entries on his official work record during his four-and-a-half-year tenure," the 53-page lawsuit said.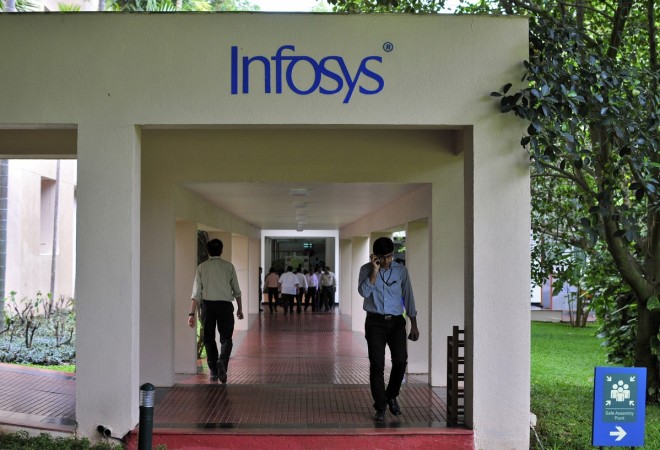 Infosys has refused to comment on the matter.
Meanwhile, Green's lawsuit might just derail Infosys' plans to hire 10,000 Americans in the next two years, a step that was seen as a bid to appease the Donald Trump administration. Along with it, the firm also plans to set up four technological hubs in the country, the first one being in Indiana set to start in August 2017, a decision that had been lauded by Indiana Governor Eric J Holcomb.
"It's so good to welcome Infosys to Indiana, and to expand our growing tech ecosystem with the addition of their estimated 2,000 Hoosier jobs. I look forward to working with Infosys to elevate Indiana to the next level," Holcomb had said.
Now that Infosys has been accused of favouring Asian employees, it remains to be seen if it does manage to hire the 10,000 employees in the US. However, co-founder Mohandas Pai believes that the lawsuit will have no impact on hiring.
"The filing of lawsuit by Green against Infosys alleging employee discrimination will not have any bearings on the company's intent to hire 10,000 Americans in next two years," Pai explained.
"It will not affect the recruitment because it is very difficult to hire 10,000 people in two years. It's a tall target, and one quarter is nearly over.. These are statements that one can make to please politicians."