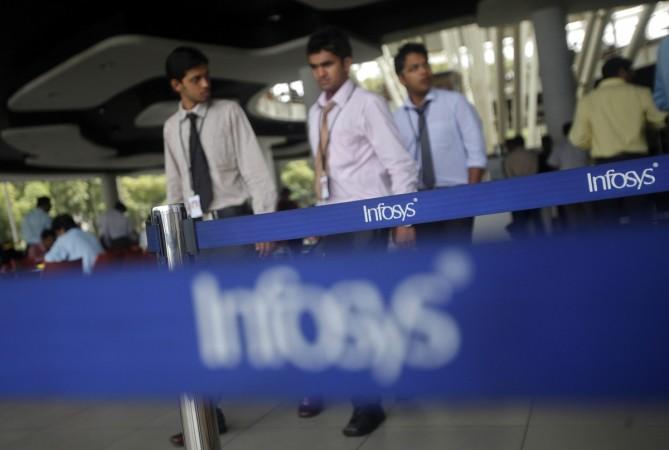 Infosys, India's second largest IT firm, has set a target of raising its revenues by 16 percent in the next fiscal, as its CEO Vishal Sikka tries to revive the company to put it back on industry-leading growth rate path.
The Bengaluru-based IT major hopes to surpass its peers, such as Tata Consultancy Services (TCS) and US-based Cognizant Technology Solutions, in revenue growth in 2016-2017.
The target was laid out by Infosys at its annual meeting held in Mysuru last week, the Economic Times reported, citing sources who attended the meeting.
The company also aims to improve its operating profits to around 27 percent in the next fiscal, according to the sources.
Infosys' ambitious target comes at a time when the industry body has turned slightly negative over the growth of the sector in FY2017.
Nasscom recently cut its growth estimate for software services to 10 percent to 12 percent range for the next fiscal year amid growing macroeconomic uncertainty and currency fluctuations. Besides, Cognizant had said earlier this month that its revenue growth would grow marginally or remain flat in the March quarter.
"To achieve its targets, Infosys needs to consistently outperform its leading peers. Thus, the focus will be on Infosys's sales engine. The proof will be in the pudding or more precisely in the execution of its sales teams," Thomas Reuner, managing director of IT outsourcing research at HfS Research, told Mint.
Sikka aims to boost the company's revenues to $20 billion by 2020 from the current $8.7 billion recorded during the last fiscal. Last month, Infosys had raised its annual revenue guidance to 12.8 percent to 13.2 percent for 2015-2016, compared to the earlier estimate of 8.9 percent to 9.3 percent, in constant currency terms.
Infosys posted upbeat earnings' growth in the first three quarters of this fiscal over its peers.