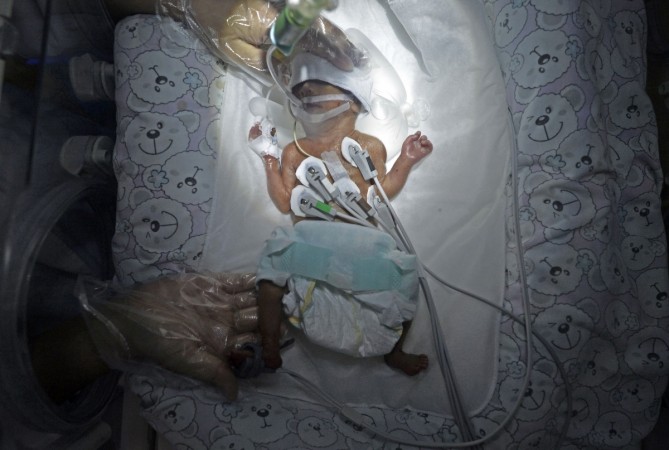 A three-day-old girl died on Tuesday after she was allegedly administered vaccine at the Indore District Hospital. The girl's family claimed that the hospital authorities kept her body for one day in the morgue, where it was bitten by ants, the Press Trust of India reported.
The baby girl was born on June 3 at the hospital. Her condition is believed to have deteriorated on June 5 after the administration of the vaccine. Her family alleged that it was due to the negligence of the hospital authorities that the infant died. The family further alleged that the authorities kept the body of the baby girl in the hospital morgue from morning till evening on Tuesday, as a result of which it was bitten by ants. The body was later sent to another government hospital for postmortem.
The Madhya Pradesh government has, meanwhile, suspended four staffers of the hospital following a probe by a three-member committee of the State Health Department, which stated there was a negligence in the treatment of the baby girl.
"A local resident Sangita Baghel had given birth to a baby girl in the district hospital on June 3. Two days later (on June 5), the new-born was administered a vaccine, following which she turned unwell with a high fever," Sharad Pandit, joint director of the State Health Department, was quoted by the PTI as saying.
Ashok Manvani, senior official at the State Public Relations Department, told PTI that the suspended staffers included a doctor, a nurse, a female worker and a sanitary work for being careless in performing their duties.
Earlier, another government hospital in Madhya Pradesh came under scanner for allegedly administering nitrous oxide in place of oxygen to two boys. One boy died and the other was said to critical. The health department later sealed the operation theatre of the hospital.