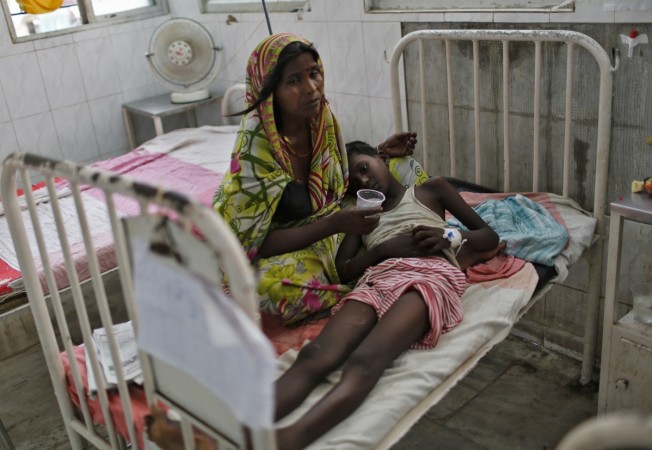 An eight-year-old boy anmed Ayush died and 18-month-old Rajveer is critical after they were reportedly administered nitrous oxide — an anaesthetic — instead of oxygen at a government-run Madhya Pradesh (MP) hospital. Ayush died in the operation theatre of Maharaja Yeshhwantrao Hospital in Indore after he was administered nitrous oxide, police officials were quoted by the Indo-Asian News Service as saying.
Hours later, doctors again administered the wrong gas to Rajveer on Saturday. His condition is now reported to be critical.
The shocking incident has led to the arrest of a contractor who had installed pipes in the paediatric operation theatre.
"The death of Ayush led to the arrest of a contractor who installed the gas pipes in the modular paediatric operation theatre where the children were treated," OS Bhadoria, in charge of the Sanyogitaganj police station in Indore was quoted by IANS as saying.
Meanwhile a First Information Report (FIR) has been filed in this regard and the operation theatre has been sealed by the police.
The hospital has initiated its own inquiry into the incident.
Sumit Shukla, a surgeon at the hospital, was quoted by IANS as saying that there are two separate colour-coded pipes in the operation theatre — one for oxygen and the other for nitrous oxide, which is widely used medically for its anaesthetic and analgesic properties.
"It seems the pipe meant to supply oxygen yielded the wrong gas," he said.
Local political leaders and activists have reportedly blamed the hospital authorities for the goof-up and held them for medical negligence.
The arrested contractor, Rajendra Chaudhary, has said he was being made the scapegoat.
"My job was only to install the pipes. Using those pipes to supply gas was the job of the hospital," he was quoted by IANS as saying.