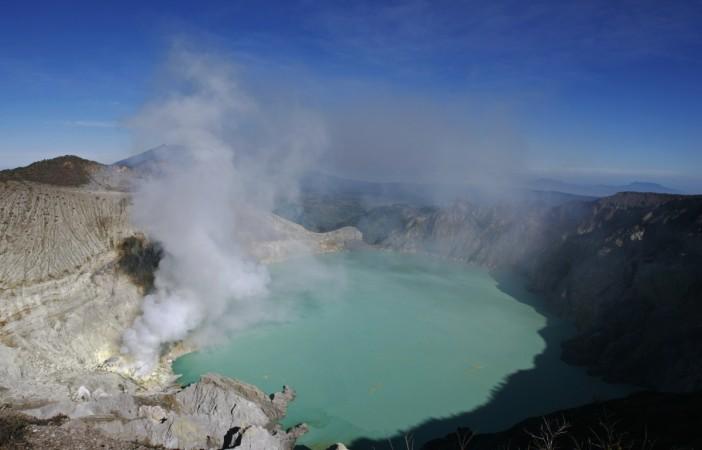 About 200 people were evacuated and 30 people were sent to the hospital after an Indonesian volcano spewed out toxic sulphuric gas Wednesday, March 21, at around 7:15 pm.
The residents sent to the hospital for treatment were treated for vomiting and breathing troubles after the Mount Ijen in East Java province of Indonesia started belching out noxious gas.
The National Disaster Management Authority released a statement detailing the number of people affected by the crater's poisonous gas exposure. Residents Kalianyar village were the ones affected by the accident.
The statement classified the activity at Mount Ijen as "Normal", or "Level 1". Both the tourist and mining site on its slopes have been shut down until further notice. Access to the top of the crater has also been blocked.
"Because of this incident, the public - tourists or miners - are not allowed near the crater until further notice," said Sutopo Purwo Nugroho, spokesman for the national disaster mitigation agency. However, there was no increase in the seismic activity, he said.

Mount Ijen is a popular tourist site, known for its sulphur lake and night time sulphur mining.
It is one of Indonesia's 129 active volcanoes. The country itself is a vast archipelago, made up of more than 17,500 islands, and lying atop the seismically volatile Pacific Ring of Fire, which has 452 volcanoes, making up for 75 percent of the world's active and dormant volcano count.
The crater of Mount Ijen attracts tourists and miners from all over who come there for the hardening yellow sulphur, which is then sold for use in everything from cosmetics to matchsticks.
Even though the volcano regularly puffs out noxious gases, the sit stays open to the public. About five million people out of Indonesia's population of 250 million live and work near the volcanoes, as reported by authorities. This is mostly because of how fertile the farming soil is around the area.