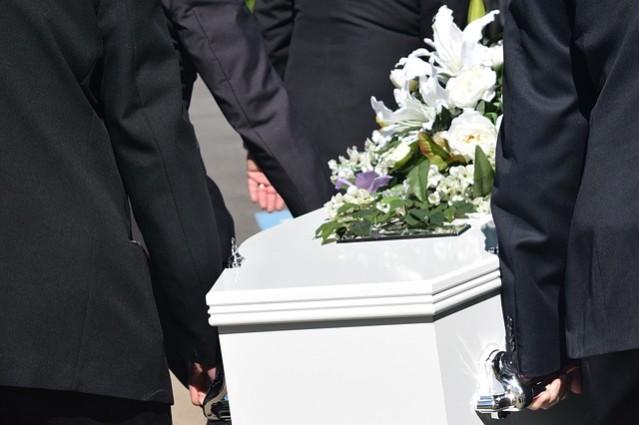 Tragedy struck an Indonesian family in South Sulawesi twice in a short span of time. A grieving son was killed in a freak accident after his mother's coffin fell on him during the funeral ceremony.
A resident of North Toraja in Indonesia, Samen Kondorura was carrying the coffin of his mother with a few other male relatives to a lakkean when the tragedy struck on Friday. A lakkean is a traditional wooden stilt house in which dead bodies are stored as a part of Toraja traditional funeral ceremony, according to Jakarta Post.
In a video that was circulated on social media, Samen along with the crowd was seen climbing the bamboo ladder to place the coffin inside the lakkean. The ladder suddenly broke and the coffin fell on the pallbearers after they lost control.
Samen, who was severely injured in the head succumbed to his injuries on the way to the hospital.
Mishaps with coffins at funerals are not as rare as one might think.
A Texas family lost the body of their deceased daughter on the way from the service to her cremation in August 2017. While the funeral house was mostly blamed, the body remains missing.
Also in 2015, a Chicago woman's funeral services were canceled after a funeral home misidentified her body and buried her a day earlier.
Moreover, in 2014, a Florida family had to go through several ordeals after a funeral home mixed up their child's casket. The infant, Netfa Jabari Malcolm, Jr., died on March 2, 2014, just two weeks after he was born prematurely.