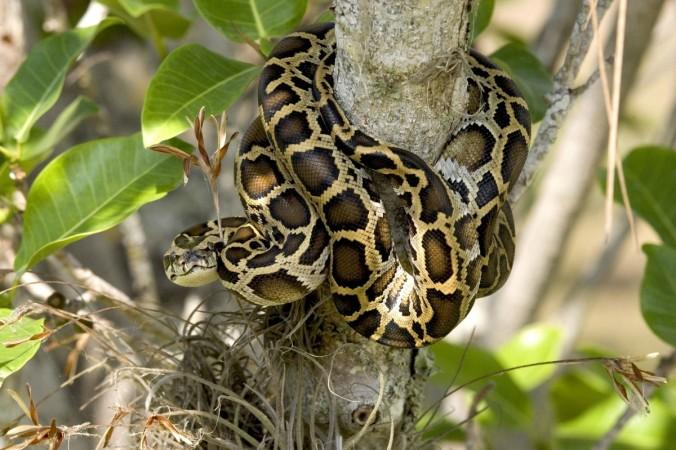 Villagers of Persiapan Lawela on the island of Muna killed a python and after they cut open the serpent they found the body of a woman who went missing while tending her vegetable garden.
The body of 54-year-old Wa Tiba was found on Friday after the seven-metre (23ft) python swallowed her head first. When the serpent was cut opened the villagers found her body intact.
According to Agence France-Presse local police chief Hamka said that garden in which she disappeared on Thursday was at the base of a rocky cliff, known to be homes of snakes.
After the woman failed to return for 24 hours, some 100 residents, including worried relatives launched a search. They found the giant serpent lying about 30 metres from Ms Tiba's sandals and machete.
"Residents were suspicious the snake swallowed the victim, so they killed it, then carried it out of the garden...The snake's belly was cut open and the body of the victim was found inside," said Hamka.
On March 24, a snake charmer in India was almost killed by his pet python after it tried to strangle him during a live show.
The incident had occurred at Mau in Uttar Pradesh, India, March 20. The video, which surfaced online, shows the snake charmer wrapping an adult python around his neck during a street act and a crowd watching him doing so. The snake, however, tightens its grip and began to strangle him until he collapses. Onlookers rushed him to the hospital.
After treating the snake charmer, the doctors referred him to a better hospital in Varanasi.
.