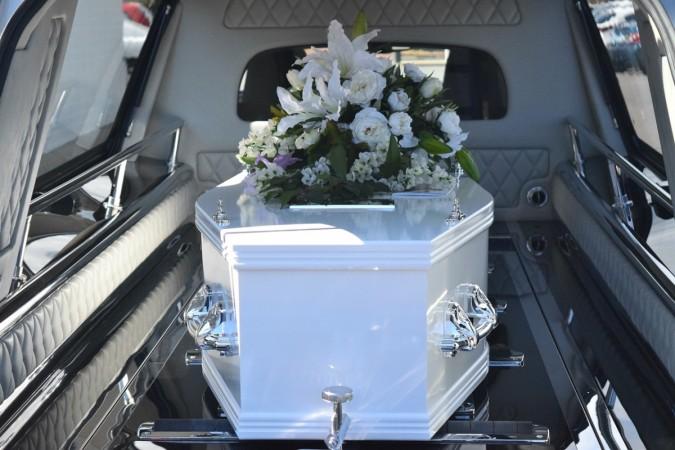 Funeral homes can goof up several things, from the wrong cremation to misplacing caskets, but losing a dead body is not something that is common.
Unfortunately, a Texas family was at the receiving end of such a mishap. A funeral home company lost the body of a young woman, who passed away after a prolonged battle with cystic fibrosis, on the way from the service to her cremation in August 2017.
After almost six months, San Antonio lawyers were able to secure an $8 million compensation from the funeral home. But the question remains: Where can the body be?
The body of 25-year-old Julie Mott was stolen, the funeral house allegedly claimed. However, police haven't got any tip-off about who has the body.
The casket was discovered damaged but the corpse was missing. According to the funeral house, Julie's ex-boyfriend could have stolen the body as he was against the cremation, Yahoo News reported. However, he was not charged as police could not find enough evidence against him.
Also, an embalming company staff member was suspected after the company claimed he was "into Satan", according to reports.
Satanism
The company was sued by the grieving parents, Sharlotte and Timothy, on the grounds of gross negligence, poor security, and inefficiency.
The family lawyer reportedly said the family was satisfied with the compensation money but that the event remained "a sad fact" as no amount of money can return their beloved daughter's body.
In 2015, a Chicago woman's funeral services were canceled after a funeral home misidentified her body and buried her a day earlier. The family had to settle for a memorial service instead of the funeral following the screw up by the funeral home.
Also in 2014, a Florida family had to go through several ordeals after a funeral home mixed up their child's casket. The family's infant, Netfa Jabari Malcolm, Jr., died on March 2, 2014, just two weeks after he was born prematurely.
Eyewitnesses said the funeral home's officials had to stop the service, when it was almost over, to switch caskets. According to reports, the director had to tell the grieving family if they wanted another service.