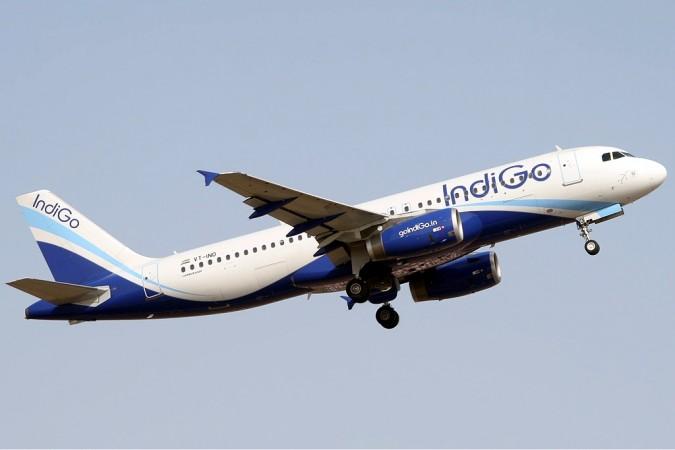 IndiGo Airlines owner Interglobe Aviation reported a 7.4 percent fall in net profit to Rs. 591.7 crore for the June quarter of financial year 2016-17 (FY 2017) on account of competitive fare price in India's thriving airlines sector. Net profit in the corresponding quarter last fiscal was Rs. 638.8 crore.
The company's overall cost increased 17.5 percent to Rs. 3,994 crore from Rs. 3,399 crore seen in June quarter of 2015. Though fuel cost increased marginally by 1.5 percent to Rs. 1,367 crore, other costs shot up by 28.1 percent to Rs. 2,627 crore, according to the company's financial statement.
The low-cost carrier's overall revenue, however, was 9.7 percent higher at Rs. 4,741 crore from Rs. 4,322 crore seen in the year-ago period. Revenues from operations grew 8.5 percent to Rs. 4,545 crore.
Interglobe, on comparison with the previous quarter (March 2016), reduced its total debt by Rs. 458 crore to Rs. 2,785 crore. The debt was primarily aircraft related and not working capital debt.
Aditya Ghosh, president and whole time director, said the company's profitability was lower than that in the last year because of competitive pricing between airlines. He noted that the debt held by the firm was also reduced.
India's largest low-cost airline, IndiGo, carried 94.27 lakh passengers during the June quarter and had a domestic market share of 38.10 percent in the same period. With 109 aircraft in its fleet, the airline flew 811 daily flights to 40 cities (including international destinations).
For a low-cost carrier which thrives on delivery through service, Ghosh said the airline "on-time performance has also improved to 85% for the quarter ended June 2016 compared to 80.6% same period last year."
InterGlobe Aviation's earnings per share was Rs. 16.42 for the quarter. The company's scrip on Monday traded 1.56 percent lower at Rs. 973.95, despite aviation turbine fuel (ATF), or jet fuel, prices falling 4 percent after rallying five months in a row.