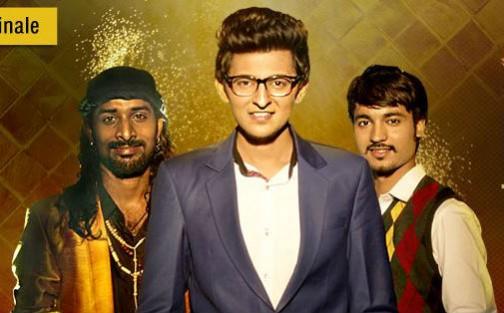 Countdown has begun for the grand finale of Star Plus' popular singing reality show "India's Raw Star" (IRS), which is ending on Sunday, 30 November. Darshan Raval, Mohit Gaur and Rituraj Mohanty are the finalists and the buzz on Twitter says that Darshan will be the winner.
The voting lines to choose the winner of "India's Raw Star" opened at 7.00 pm on Sunday and will close at 8.00 pm. The viewers have one hour to choose their favourite singer by casting their votes. Soon after the voting facility is made available, hundreds of stars will cast their votes and request their followers on Twitter to do the same. Most of them suggest the name of Darshan Raval for their friends.
Here are some Twitter comments of viewers, who begged their followers to vote for Darshan:
Rj Nitika Sethi
I voted for @DarshanRavalDZ Did you? Dial 18008339003 now and log on to http://starplus.in/rawstar/vote :) #RawStarFinale letz make it :-)
Adit
#RawStarFinale - A Last chance 2 vote @DarshanRavalDZ & make him India's First RawStar. Give a missed call on toll free num 18008339003 now
Fariha Anan
#RawStarFinale everyone this is the time!! The ultimate time! Shower your love on @DarshanRavalDZ plzzzz!! @StarPlus
Queen D
@DarshanRavalDZ #RawStarFinale #spreadlove happiness is voting for Darshan raval on 18008339003 #darshanraval. Just one hour to vote for our favorite @DarshanRavalDZ We have to make him win #RawStarFinale
Bhanushali Krupa
@DarshanRavalDZ #RawStarFinale few mins to go # be ready vote for Darshan 18008339003
Arushi Methi
@DarshanRavalDZ #RawStarFinale #VoteForDarshan Please vote for darshan..and make him the first rawstar of India.. Spread Love..
Lony
Guys stay tuned to #RawStarFinale !and keep supporting for @DarshanRavalDZ !!! its the last time guys plz do vote @Darshanlover #SpreadLove
Tanu BagcHi
guys show ur sup for @DarshanRavalDZ gv a missed call on 18008339003 plz vot karo 7pm to 8pm voting lines open.. #Rawstarfinale
Urja Mistry
@DarshanRavalDZ #Rawstarfinale! luvvv u gabbbuuu . . .only 15 Min tooo gooo . . .READYYY FR VOTINGGG