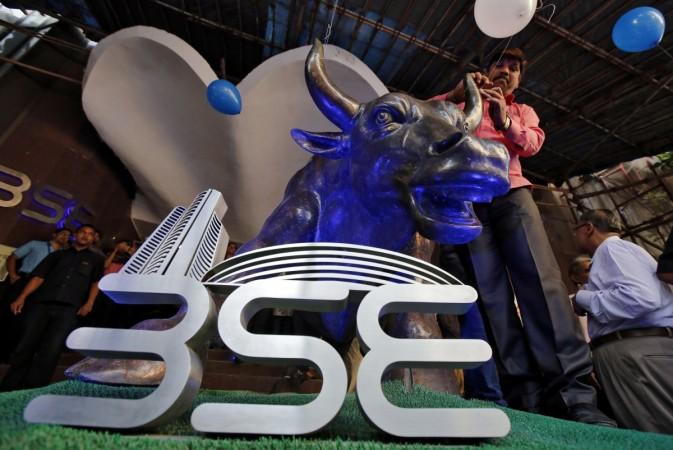 India's booming stock market may enter a period of caution amid elevated valuations, a likely slowdown in the economy and the upcoming elections, Goldman Sachs has warned.
Goldman Sachs also downgraded Indian stock markets the equivalent of a hold rating from buy.
"The risk-reward for Indian equities is less favourable ... The key reasons for our less optimistic view include, among others, stretched valuations, multiple macro headwinds in the near term and election event risk," Goldman Sachs analysts wrote in a note, according to Bloomberg.
On Monday, the Sensex and Nifty tumbled in morning trade, ending two sessions of strong rally. While Sensex plunged more than 400 points to dive below 38,000 levels, Nifty breached the 11400 levels and dropped 125 points. The two-session rally last week had seen the Sensex rising 677 points, helped by strong buying by domestic institutional investors.
However, earlier last week, brokerage firm Morgan Stanley said Sensex would soar to 42,000 levels in September 2019. The firm said a strong upward swing in the earnings growth of companies will power Indian equities' rally.
Monday's losses in Sensex and nifty were due to the weak rupee and negative global cues caused by the imminent announcement of more US trade sanctions against China by US president Donald Trump.
Last week, researchers at JP Morgan said the world is edging closer to another bout of financial turmoil. The hallmarks of such an economic plunge will be a great liquidity crisis, a significant rout in US and emerging markets and a softening of the energy prices, the analysts said.
The researchers said that emerging market stock markets could see a rout that will wipe off up to 48 percent in value.
India's benchmark stock index breached the 38,402 levels on August 20 in intra-day trade, taking a mere 16 months to rise 8,000 points, according to Business Standard.