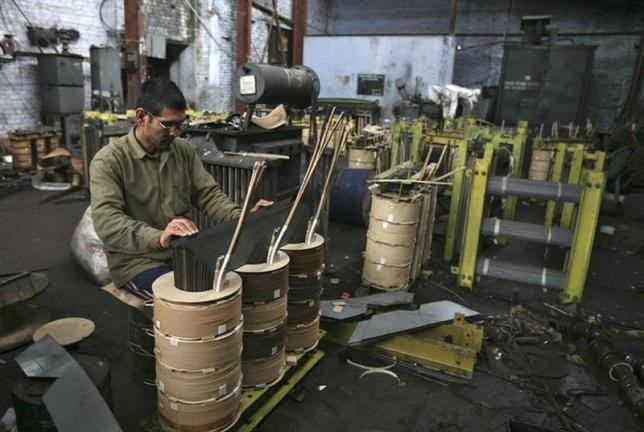 Manufacturing activity in India rose to a four-month high in January 2016 on the back of new business orders from both domestic and export clients, according to the latest Nikkei manufacturing data.
The Nikkei India Manufacturing Purchasing Managers' Index (PMI) for January was 51.1, up sharply from the 28-month low of 49.1 registered in December. A reading below 50 indicates contraction.
"The opening month of 2016 saw a rebound in new business — from both domestic and external clients — leading manufacturers in India to scale up output following a short-lived downturn recorded in December," said Pollyanna De Lima, economist at Markit and author of the report, in a statement on Monday.
"January's PMI data paint a brighter picture of the Indian economy," Lima added.
The growth was led primarily by the FMCG segment, while the capital goods sector was subdued.
"The consumer goods subsector remained the principal growth engine at the start of the year, seeing substantial expansion of both output and new orders. In contrast, producers of investment goods saw output and new orders fall, while production volumes stagnated in the intermediate goods category," Lima said.
"January saw further mild job creation in the Indian manufacturing sector, with headcounts added to across the consumer, intermediate and investment goods categories," Lima added.
The accumulation of backlog of work at factories was the third in as many months.
However, both input costs and prices of finished products rose during the month, reducing the scope for a interest rate cut by the Reserve Bank of India (RBI) when it meets on 2 February.
"Although the RBI is likely to continue its monetary policy loosening cycle in 2016, February's meeting will probably see the repo rate remain unchanged at 6.75% as the central bank will remain wary of inflationary pressures building in the country," Lima said.