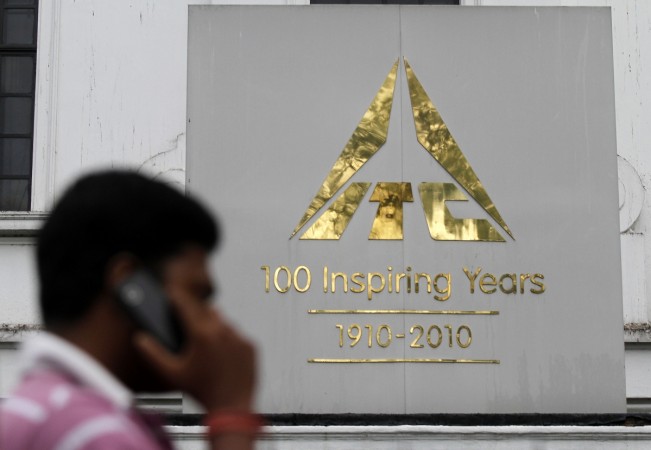 After a two-month-long showdown with the government, Indian tobacco companies have finally decided to print larger health warnings on both sides of cigarette packs.
India's largest tobacco product maker, ITC Ltd., said on Sunday that the company will begin phase-wise production of cigarettes.
"ITC Ltd has now informed BSE that the cigarette factories are commencing production progressively," the firm's BSE filing read.
ITC is a major stakeholder in India's $11-billion tobacco industry, accounting for over 80 percent of the cigarette production in the country. It is the maker of popular cigarette brands such as Gold Flake, Classic and Navy Cut.
On May 4, the Supreme Court ordered the tobacco companies in the country to immediately follow the government guidelines of printing health/pictorial warnings that cover 85 percent of the packs on both sides.
The Supreme Court also said that Karnataka High Court should hear all the pleas challenging the new rules
India's tobacco industry had earlier lodged protest against the government decision and observed a two-week-long shutdown against what they called ambiguity in the governments.
The Tobacco Institute of India (TII), a representative body of tobacco companies, said that the shutdown resulted in the loss of Rs. 350 crore per day to the industry.
The TII has said the government's decision would impact the livelihood of 45.7 million people who are associated with this industry in India. It said that the restrictive laws on health warnings in India will result in the widespread illegal trade of cigarettes smuggled into the country without having the necessary health warnings.
According to a latest Federation of Indian Chamber of Commerce (FICCI) study, the illicit cigarette trade accounts for one-fifth of the total tobacco industry in India, leading to a loss of Rs. 9,000 crore to the national exchequer, the TII statement said.
The World Health Organization, meanwhile, has backed the Indian government and called the current debate on health warnings in India as worrisome.
India ranks 136 among 198 countries in terms of prominence of pictorial health warnings on tobacco packaging, according to the BMJ Global estimates. The Global Adult Tobacco Survey 2009-2010, undertaken by the union health ministry, said 1 million tobacco-related deaths take place in India every year.
The survey said consumers who smoke bidi and chew tobacco outnumber cigarette smokers in the country. In 2011, the total health expenditure burden from all diseases due to tobacco use amounted to more than Rs 1,00,000 crore, which is 12 percent more than the combined state and central government expenditure on health in 2011-12.