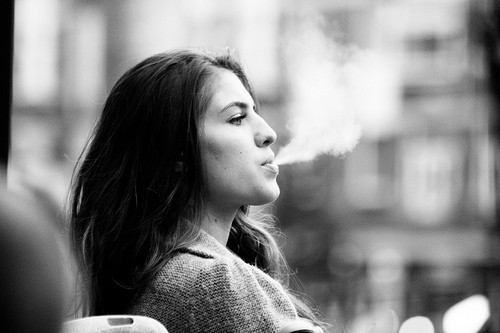 India's major cigarette manufacturing companies such as ITC, Godfrey Phillips and VST industries have decided to shut their factories reportedly on account of the ambiguity over government's directive to increase the pictorial warnings on the packages of their products. The shutdown is likely to cost the cigarette manufacturing companies Rs. 350 crore per day, a statement by the Tobacco Institute of India (TII) said.
The union health ministry's directive on increasing the size of health warnings on tobacco and cigarette packs to 85 percent came into force April 1. The TII has said the government decision would impact the livelihood of 45.7 million people who are associated with this industry in India, the Economic Times reported.
The excise duty on cigarettes has been increased to 118 percent since 2012-2013, resulting in the widespread illegal trade of cigarette and tobacco packs in India. As a result, cigarettes sold legally today represent only 11 percent of tobacco consumption in India.
The TII said the regular tax imposition has led to a plunge in production to 95 billion cigarette sticks per year from 110 billion sticks.
According to a latest Federation of Indian Chamber of Commerce(FICCI) study, the illicit cigarette trade accounts for one-fifth of the total tobacco industry in India, leading to a loss of Rs 9,000 crore to the national exchequer, the TII statement said.
A parliamentary panel appointed by government has supported the tobacco industry calling the government measures as too extreme. The panel had suggested increasing the size of pictorial warnings to 50 percent from the 40 percent.
The World Health Organisation, meanwhile, has backed the Indian government, and called the current debate on health warnings in India as worrisome
India is ranked 136 among 198 countries in terms of prominence of pictorial health warnings on tobacco packaging, according to the BMJ Global estimates. The Global Adult Tobacco Survey 2009-2010, undertaken by the union health ministry, said one million tobacco-related deaths take place in India every year.
The survey said consumers who smoke bidi and chew tobacco outnumber cigarette smokers in the country. In 2011, the total health expenditure burden from all diseases due to tobacco use amounted to more than Rs 1,00,000 crore, which is 12 percent more than the combined state and central government expenditure on health in 2011-12.