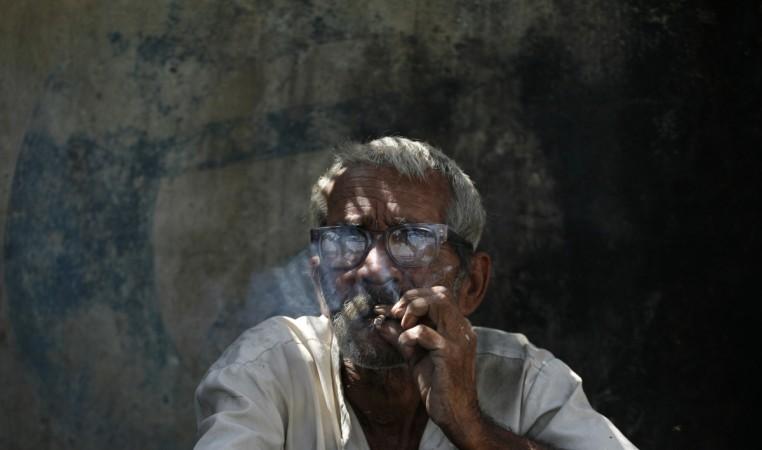 The World Health Organization (WHO) has backed the Indian government on its proposal to increase the size of health warnings on tobacco and cigarette packets, the Reuters reported. The union health ministry has recommended the size of the pictorial warnings to be increased to 85 percent from the current 40 percent.
The ministry said it will implement the new guidelines from April. However, the decision has been opposed by a parliamentary panel led by BJP MP Dilip Gandhi, which said the large pictorial warnings would be too harsh for tobacco farmers and companies. The panel said the size should be kept at 50 percent. The Tobacco Institute of India, a body of tobacco farmers and manufacturing companies, has termed the government decision as excessive, and one that could impact the income of the thousands of people associated with the industry.
Meanwhile the WHO said Wednesday that this debate was "worrisome", according to the Reuters. "Any reduction in size of pack warnings will be a great setback for public health in the (Southeast Asia) region," Henk Bekedam, the India representative of WHO was quoted by the Reuters as saying. He added that the large warnings are a cost-effective way of reducing tobacco consumption.
India is ranked 136 among 198 countries in terms of prominence of pictorial health warnings on tobacco packaging, according to the BMJ Global estimates. The Global Adult Tobacco Survey 2009-2010, undertaken by the union health ministry, said one million tobacco-related deaths take place in India every year. The survey said consumers who smoke bidi and chew tobacco outnumber cigarette smokers in the country. In 2011, the total health expenditure burden from all diseases due to tobacco use amounted to more than Rs 1,00,000 crore, which is 12 percent more than the combined state and central government expenditure on health in 2011-12.
The Central government has reportedly proposed amendments in the anti-smoking law in order to enforce a complete ban on tobacco advertising, which it says will be in line with the WHO guidelines.