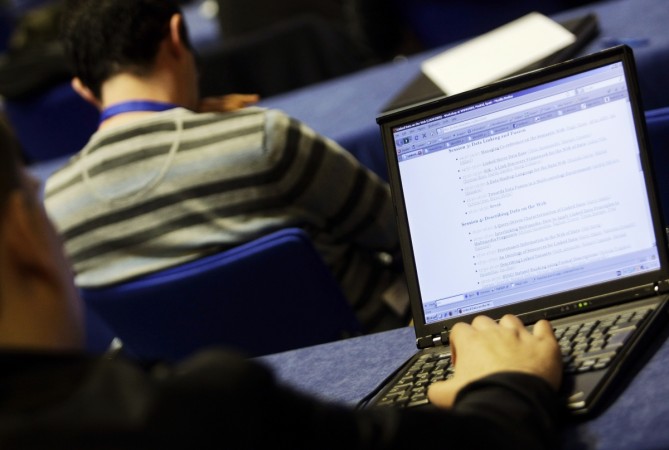 India's Internet user base, which currently stands at about 40 crore, is expected to touch 50 crore by the end of this year, Union Minister for Telecommunications and Information Technology Ravi Shankar Prasad said. He made the statement during the launch of a book, " Digital Desh Drive 2," in New Delhi on Wednesday, May 4.
Prasad added that the mobile subscriber base has breached 100 crore in India. Of the total, 98.2 crore use GSM mobiles, while 4.5 crore people were subscribed to CDMA phones in the country.
"After being IT and communications minister, I'm indeed experiencing a different India. India is sitting on cusp of a big digital revolution. Indians first observe technology, then adopt technology and then they start enjoying it and become empowered in the process," PTI quoted Prasad as saying.
Also read: Google India head says growth in villages could double country's Internet user base to 700 million by 2020
iSpirit co-founder Sharad Sharma, one of the contributors of Digital Desh Drive 2.0 book, corroborated the minister's claim that smartphones had the potential to transform the nation.
Sharma claimed that a technology was being tested in India where a fruit vendor would be able to get loan based on sales registered on his mobile wallet.
"News reading on mobile phones have crossed total readerships of top 10 newspapers in India. Next year, what would change is, most in India would be paying on their mobile phones than in any other country in the world because of new payment systems being launched," Sharma said.
Last month, BSNL, in a bid to fast-track the high-speed internet service in rural India, commenced testing of Wi-Fi technology in select villages of Rajasthan.
Read more: BSNL commences Wi-Fi network testing to fast-track internet service in rural India
The central government has roped in public sector companies — BSNL, Railtel and Powergrid -- for the National Optical Fibre Network scheme. The scheme promises to provide broadband service (of about 100 mbps speed) to 2.5 lakh village panchayats in India. The ambitious project is expected to be completed by 2018.